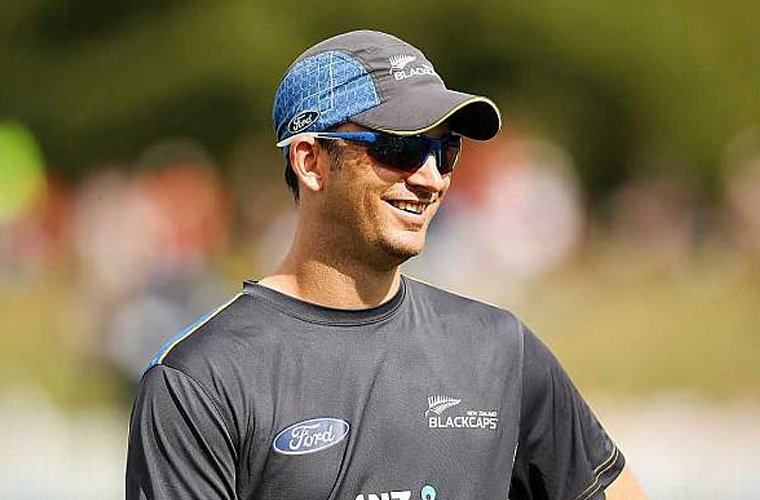 Shane Bond, who was recently recruited by the England and Wales Cricket Board (ECB) to work with the national team during the upcoming Ashes series against traditional foes, Australia, believes that the James Anderson-led bowling attack is capable enough to rattle the fragile Australian batting unit.
The former New Zealand pace ace was signed up on the insistence of head coach, Trevor Bayliss, with the England coach desperate to turn around his teams dwindling fortunes Down Under. England clinched the 2010-11 Ashes after beating the hosts by a 3-1 margin but were then hammered by a massive 5-0 margin during the 2013-14 season.
Bond had recently signed a two-year contract extension with Big Bash franchise, Brisbane Heat, where he already serves as the bowling coach and will now have to juggle both responsibilities. However, the former New Zealand pacer seemed thrilled with his new role and firmly feels that England have the resources to test a batting line-up that has had its fair share of problems over the past couple of years.
"It was completely out of the blue," Bond said on Wednesday (October 25) of the Bayliss phone call. "I've been an Ashes fan for a long time … I'm very aware of the rivalry but to be a Kiwi and then get the invite to be part of the series, I was always going to jump at it. So I'm really looking forward to being part of the set-up."
Bond himself has sweet memories of playing in Australia, having first made his international debut in the country in 2001-02. Having spent the last couple of years with Brisbane Heat, Bond has more or less accustomed himself to the conditions. "There's a whole range of factors: being over here for the last couple of years, I've played a bit here, (I've got) experience with the Kookaburra ball," he said.
"Also I've got a couple of pretty handy campaigners in the England team who I'm getting the opportunity to work with. So I've been in touch with those guys and I'm really looking forward to getting over to Perth (this) weekend and getting stuck into what is a nice lead-in time to the first Test match," Bond added.
The visitors are set to arrive in Perth this weekend and will prepare for the first Test with warm-up games against Western Australia and Cricket Australia XI. Asked if he believed that England could pull off a spectacular victory, Bond seemed confident of his assessment of a bowling attack that's not lacking in quality and experience.
"One hundred per cent, I mean you've got a couple of blokes with 900 Test wickets between them, and then some blokes with pace and bounce built in around that," Bond noted. "So there's no doubt the team has the talent to win the series. I think it's going to be a close series, two pretty even teams and from my point of view, I'm just hoping it will come out on the English side – I never thought I'd say that," he added.
While Anderson and Broad do boast of stellar records, a matter of concern for the visitors is the relative lack of success for the duo in Australian conditions. Broad averages 32.13 in Australia as compared to his career average of 28.81 while Anderson fares even worse – averaging 38.44 to his overall average of 27.39. Bond, though, remained unfazed and expects the two senior strike bowlers to create problems for the hosts' batting.
"Coming to Australia, you know the seams are going to be flatter, the wickets are flat, the ball doesn't do much," he explained. "So you've got to find a way to get the ball to move off the straight. Australia are bloody strong in their own conditions, especially their batting line-up, so that's the stuff we've got three-and-a-half weeks to work through before we turn up in Brisbane.
"And if we get that right, with the quality bowlers we've got, we'll give them a pretty good run for their money. We'll be well prepared, well organised and we'll know exactly how we want to attack the Australians come that first Test match," Bond signed off.
The first Ashes Test will begin on November 23 at The Gabba in Brisbane.
Subscribe To Our Newsletter