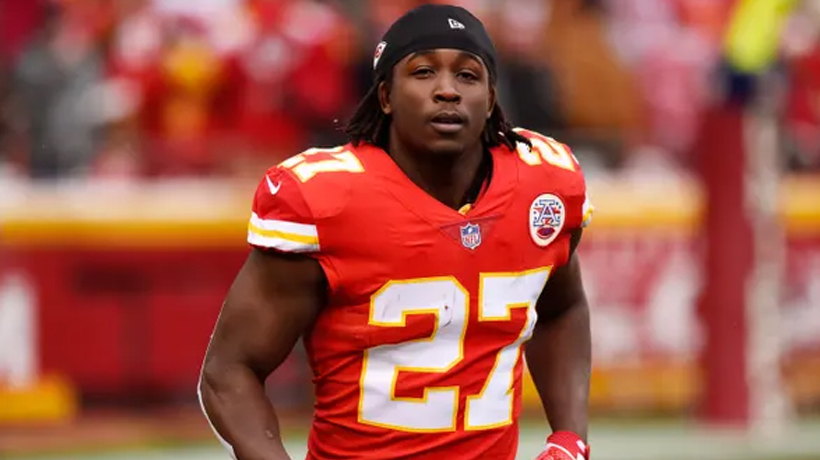 The Kansas City Chiefs released running back Kareem Hunt on Friday night after video surfaced that showed the NFL's reigning rushing champion knocking over and kicking a woman in a Cleveland hotel hallway in February.
The team issued a statement shortly after the NFL had placed Hunt on its Commissioner Exemption List that said the running back lied when asked about the incident by team officials. The team said "the video today confirms that fact. We are releasing Kareem immediately".
Hunt was at the Chiefs' facility earlier Friday in preparation for Sunday's trip to Oakland, but he was excused and sent home shortly after TMZ posted the video online. It shows Hunt being restrained several times by friends before pushing a woman to the ground, where he proceeds to kick her.
Police were called to the scene during the February 10 incident, no charges were filed. The police did not respond to several requests for comment Friday night.
The Chiefs said: "Earlier this year, we were made aware of an incident involving running back Kareem Hunt. At that time, the National Football League and law enforcement initiated investigations into the issue," the Chiefs said. "As part of our internal discussions with Kareem, several members of our management team spoke directly to him. Kareem was not truthful in those discussions."
The Chiefs and the NFL have been aware of Hunt's incident since it occurred, but much like the case involving former Ravens running back Ray Rice, the shocking video brought a new dimension to the case. It showed Hunt lunging toward a woman and several others in the hotel hallway, and the second-year pro being restrained several times before knocking two people down.
Subscribe To Our Newsletter