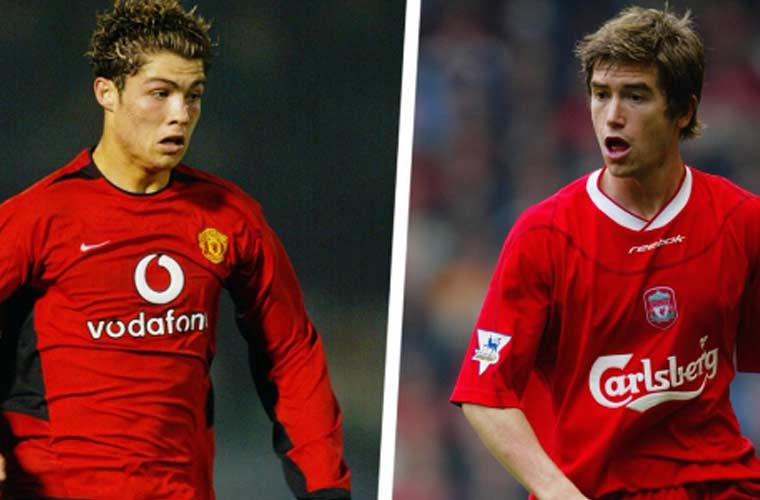 The signing of the Australia star in 2003 and concerns over CR7's wage requests meant the Reds lost out to Manchester United – and the rest is history
Former Liverpool manager Gerard Houllier has revealed that the presence of Harry Kewell in the Reds' squad discouraged the Merseysiders from pursuing their interest in a young Cristiano Ronaldo. Ronaldo was just 18 when he was snapped up by Manchester United from Sporting, and has since gone on to become one of the finest players of his generation.
At Old Trafford and later Real Madrid, the Portugal star has smashed countless records and help both sides to Champions League glory as well as a host of other titles. But according to Houllier, Liverpool lost the race to his signature because they were unwilling to bend their wage structure for the teenage phenomenon.
"I saw him in the Toulon Under-21 tournament and we went for him," Houllier recalled to the Liverpool Echo on Sunday.
"But we had a wage scale and we weren't paying the sort of salary he wanted.
"Then Manchester United played a friendly against Sporting Lisbon and all their boys said to Sir Alex Ferguson: 'You have to sign him'.
"But I agreed with not breaking the wage structure. I thought it would cause problems in our dressing room."
Instead of Ronaldo, Liverpool signed Kewell from Leeds United, and the Australia star went on to spend five seasons at Anfield in a spell remembered fondly by supporters despite constant injury problems.
"Maybe we would have won the title with Ronaldo, but we had Harry Kewell, who was outstanding at the time and was very hungry but got a bad injury," Houllier added.
"After that, he never had the same confidence, the same appetite."
Subscribe To Our Newsletter