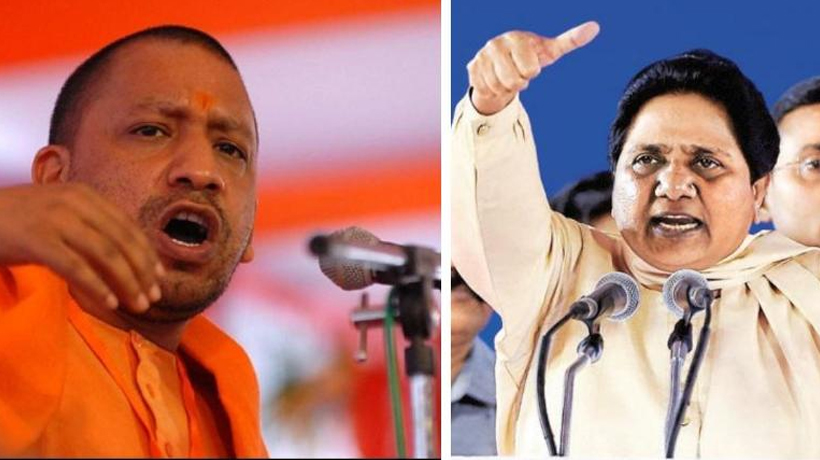 Taking note of alleged hate speeches, the Election Commission on Monday placed a temporary ban on election campaigning by Uttar Pradesh chief minister Yogi Adityanath and BSP supremo Mayawati for violating the Model Code of Conduct.
While Yogi Adityanath has been barred from campaigning, in the form of public meetings, road shows or media interviews, for the next three days from April 16 (6am), Mayawati has been barred for 48 hours.
The Election Commission action came after the Supreme Court pulled the poll body for failing to act against political leaders making heat speeches.
Taking note of the alleged hate speeches made by BSP supremo Mayawati and UP Chief Minister Yogi Adityanath during poll campaign, the Supreme Court on Monday sought to know from the Election Commission the action initiated against them so far.
The bench, headed by Chief Justice Ranjan Gogoi, even summoned a representative of the Election Commission for Tuesday (April 16) while agreeing to examine the poll panel's contention that it has limited legal power to deal with hate speeches of politicians during electioneering.
"The EC says they are toothless. They say they first issue notice, then advisory and then complain," the bench said, and added it will examine the aspect relating to poll panel's power to deal with hate speeches during poll campaign.
While hearing a PIL seeking strict action against political parties for religion and caste-based remarks made by their members, the Supreme Court had said the poll body was duty-bound to take action and cannot sleep over such issues.
Subscribe To Our Newsletter