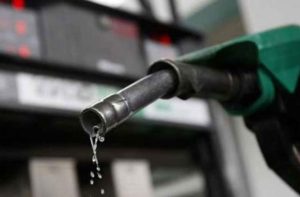 Unhappy with the Arvind Kejriwal-led Aam Aadmi Party (AAP) government, all 400 petrol pumps in Delhi have started a one-day strike. The shutdown of fuel stations started at 6 am on Monday and will continue till 5am Tuesday. Besides them, linked CNG dispensing units will also remain shut for one day.
The shutdown is being observed in protest of the AAP government's refusal to reduce value added tax (VAT) on petrol and diesel in the national capital.
The strike has been called by Delhi Petrol Dealers Association (DPDA) and enjoys the backing of nearly 400 petrol pumps in the city. The association has said that during the day-long protest, fuel pumps in Delhi will not purchase petrol, diesel or CNG from oil companies.
What this effectively means is that Monday will be a chaotic day on the roads of Delhi with no fuel in supply. It is learnt that owing to the strike, taxi operators are also planning to remain off roads.
WHY ARE PETROL PUMP OWNERS UNHAPPY
The petrol pump dealers in Delhi are unhappy with the fact that the Kejriwal-led government has refused to slash the state taxes on fuel like other states.
On October 4, the central government had cut down excise on rate on petrol and diesel by Rs 1.50 per litre and asked oil companies to absorb Rs 1 each litre. This effectively brought down the price by Rs 2.50 per litre across the country. Taking cue from this, various states, mostly BJP-ruled, announced a near equivalent cut and fuel prices in these states were reduced by nearly Rs 5 per litre.
Uttar Pradesh and Haryana, two states that share border with Delhi, were among those which reduced their states taxes on fuel. But, the Kejriwal government refused to reduce VAT on fuel both petrol and diesel.
As result, petrol and diesel became cheaper than Delhi in cities like Noida, Gurgaon and Ghaziabad.
"This has caused losses ranging between 20 per cent and 30 per cent, as commuters prefer to get their vehicle-fuel tanks filled at a fuel station in the neighbouring cities [Noida, Gurgaon and Ghaziabad]," the Delhi Petrol Dealers Association (DPDA) said on Sunday.
DPDA president said, "Almost 200 pumps out of 400 could be on the verge of shutting down, leading to retrenchment of thousands of workers and affecting lakhs of people in the city."
Prior to October 4 when the Centre slashed central taxed on fuel,, which was followed by UP, Haryana and others, petrol and diesel were cheaper in Delhi than Noida, Gurgaon and Ghaziabad. For years, the trend had been that people from these cities would drive to Delhi and get cheaper fuel. But with the Kejriwal government's refusal to reduce VAT, this trend has been reversed.
At present, petrol and diesel is at least Rs 3-4 cheaper in these cities, as compared to the price in Delhi.
What has matters worse for petrol pumps in Delhi is that bigger consumers like transporters and contract bus service operators in Delhi or adjoining cities are also abandoning Delhi and are purchasing fuel from these cities. This means a massive loss of income for Delhi-based fuel stations.
Officials of the dealers' association say that petrol pumps in Delhi have suffered nearly 50-60 per cent decline in sale of diesel and 25 per cent in petrol since the Centre and neighbouring states announced rate cuts.
THE WHEELS ARE TURNING
However, dealers operating in UP and Haryana disagree. A dealer who has three fuel stations in Noida and Ghaziabad said, "Delhi has close to 70 lakh automated vehicles. It has a large number of schools, offices (government and private), besides other establishments. Its sales are much higher than the satellite cities."
"Even if people from UP and Haryana are abandoning them, the decline in sales quoted by the dealers' association is exaggerated. For decades, they made profit at our cost. Now that the wheel is spinning in the opposite direction, they should accept it."
Subscribe To Our Newsletter