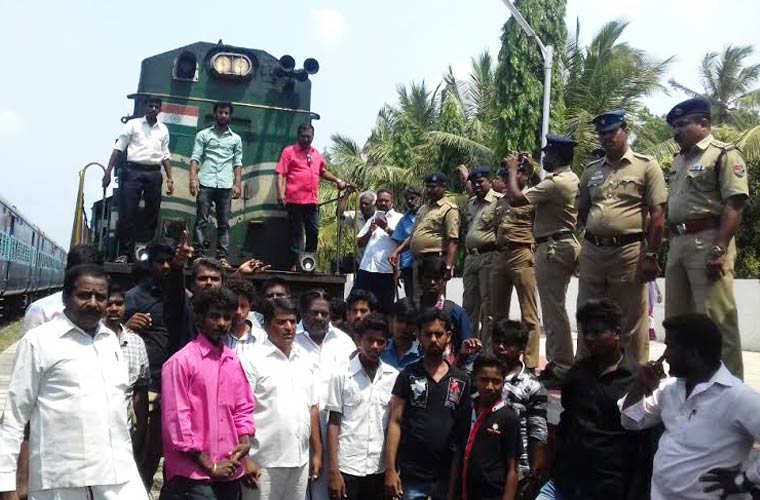 Pollachi: Members belonging to several organisations today attempted to block the Rameswaram special train here demanding the train be diverted via Kinathukidavu to Pollachi.
The train that runs between Coimbatore and Rameswaram was reintroduced recently after the line was converted to broad gauge. It was initially said that the train would reach Pollachi via Palakkad and then head to Rameswaram via Madurai.
Various consumer organisations opposed it, saying that diverting the train via Palakkad was unnecessary as the railway line between Coimbatore and Pollachi has been re-laid. They also requested to divert the train via Kinathukidavu.
However, the train continued its journey via Palakkad.
Opposing this, more than 30 members of various organisations including DMK, Periyar Dravidar Kazhagam Suyamariyadhai Samadharma Iyakkam (PDKSSI), T.N. Students Association, Dravidar Viduthalai Kazhagam and Thennai Thozhilalar Peravai blocked the train at Pollachi.
They were arrested and later released.
Ka. Su. Nagaraja, member of the PDKSSI said that they would continue to protest until their demands were met.
Subscribe To Our Newsletter