Coimbatore : A bunch of fashion designers, jewellers and artisans from across the country found the on-going exhibition 'Meena Bazaar' a rich experience to connect with the locals.
A lifestyle shopping festival which got underway on Saturday at Residency Towers throws up a wide range of clothes, accessories and crafts for the visitors to pick up from the stalls lined up at the venue.
Launched by the Rajasthan Cosmo Club (RCC), the expo was inaugurated by Chief Business Officer of Ramakrishna Hospital Swathy Rohit and Commissioner of Police K. Periaiah.
They appreciated the organisers of the Club for reaching out to tribal people and the economically weaker sections to help them celebrate Diwali through the proceeds of the fair.
Additional Superintendent of Police of the Naxal Special Division Mohan Navas said the 3,000 sets of clothes and 1000 blankets would be distributed to the people of 131 tribal villages by the Naxal Special Division as a part of its anti-maoist operations. This was part of ensuring the good will of the tribals who would act as informants on Naxal movements inside the forests. The initiative was part of the tribal welfare measures taken up in association with RCC and AES Technologies, he added.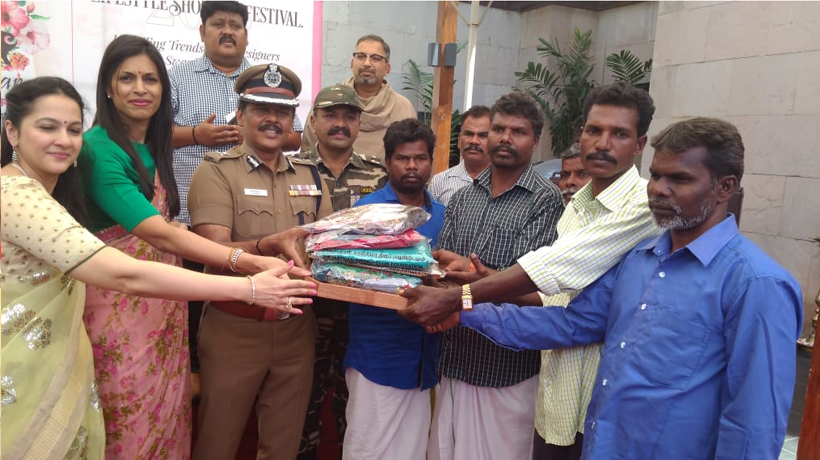 According to president of the Rajasthan Cosmo Foundation Sanjay Bhansali, the foundation has so far distributed clothes worth Rs.25 crore to the needy. Besides, it also proposes to plant around 25,000 saplings in Chennai to increase the green cover in the capital city.
Chairperson of the bazaar Aarti Bahati said the two-day event aim at encouraging the artisans to build a connect with the buyers and that it was the second edition of the fair held in Coimbatore.
Ravi of Vasavi Thangamaligai, the Chief sponsor of the event, Actor Sakshi Agarwal and Chairman of the local chapter of Jeetho Kailash Kumar were present at the inaugural.
The fair will remain open for the shoppers on Sunday at the Residency Towers from 10 am onwards.
Subscribe To Our Newsletter