COIMBATORE: Over 200 volunteers of EFI and Kovai Kulangal Padhugappu Amaippu joined hands to clean the Muthannankulam and Noyyal tanks on Saturday and Sunday.
Environmentalist Foundation of India initiated a three-hour clean drive from 3pm on Saturday and 7am on Sunday in the city. Volunteers removed two tonnes of garbage and non- degradable waste from the tank beds.
Forest and Environment Ministry Adviser Dr. Shanthini, Director of Salim Ali Bird Research Centre Dr K Shankar, Chief of Salim Ali Birds Research Centre Dr Pramod Padmanaban, scientists, researchers and volunteers from Bharathiar University, Kumaraguru College of Technology, Krishna College and Ramakrishna Vidyalaya joined the drive.
Launching the programme, EFI chief coordinator Sanjay Prasad told The Covai Post: "We do cleaning drives of lakes and rivers around the city every week. We use social media and a private application to seek voluntary support."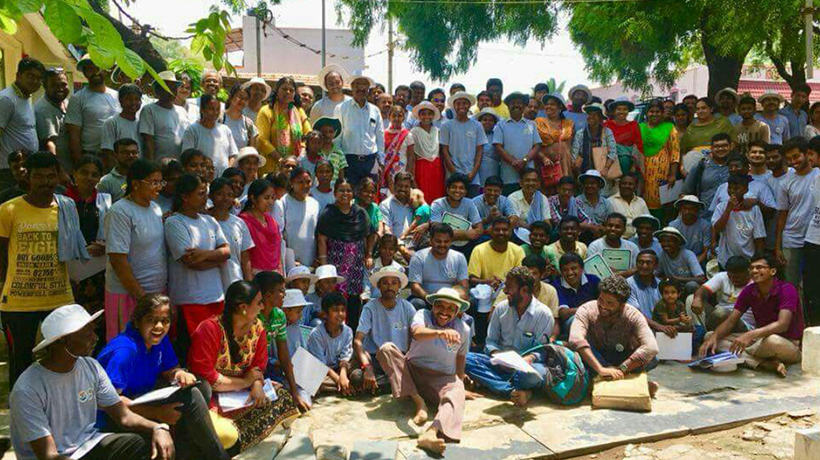 "Other than cleaning we induce residents to involve in the cleaning process. We strongly know that cleaning alone doesn't help to keep the environment clean; it can be attained only by giving proper awareness about the threats and right garbage disposal practices to the people who live there," he added.
"In this cleaning drive we noticed that most of the waste was non- degradable such as plastic wrappers, polythene bags, bottles, glass etc. In Muthannankulam, we found waste related to ritual practices and factory logs that choke the water bodies," said Prasad.
"In the past event, there was plenty of medical wastes such as syringes and needles, but not this time," he added.
Amaippu representative R Manikandan said, "Many residents voluntarily came for the cleaning process. It is important to keep the environment clean as residents feared water stagnation could lead to flow to residential localities."
Some of the volunteers said they realised the threat waste posed and so realised the need to use bins. The waste from Muthannankulam was and that from Noyyal to Perur panchayat.
Subscribe To Our Newsletter