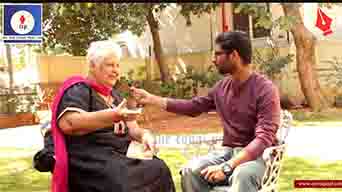 Shilpa Shinde and Hina Khan were the top two finalists and the former won the show.
New Delhi: The winner of Bigg Boss 11 Shilpa Shinde and finalist Hina Khan were never really friends when locked inside the house. Well, the equation is still the same.
After her humongous win, Shilpa will next be seen on Entertainment Ki Raat show along with finalist Vikas Gupta and Arshi Khan. The buzz was strong that Hina will not be seen on the show because the telly actress and Bigg Boss 11 winner don't really see eye-to-eye.
However, Hina has refuted all such claims and clarified about the real reason for her absence from the show. Several pictures have already found its way on the social media where contestants can be seen shooting for Entertainment Ki Raat.
When asked about this, Hina told Timesofindia.com, "I am not aware of this at all. I have got to know it from you." She further added, "I don't understand what is this all about. In fact, I was told about the shoot after BB finale, on the set itself. I had clearly informed that I would want to spend some time with my family whom I had met after so long."
Adding, "Most importantly, my mother is unwell. She was overwhelmed seeing me after so long and inconsolable to an extent that she fell ill. She has never stayed away from me for so long. She just kept on crying. That's the reason why I said that I wouldn't be able to shoot for the show immediately. In fact, the channel guys had come to my vanity. They saw my mother's condition and said that I should take my time. I don't understand what's the hype about."
Shilpa Shinde and Hina Khan were the top two finalists on the show. Shilpa's journey inside the house was full of emotional ups and downs. First five weeks were all about her fight with producer Vikas Gupta which eventually ended with them patching-up on national television.
Subscribe To Our Newsletter