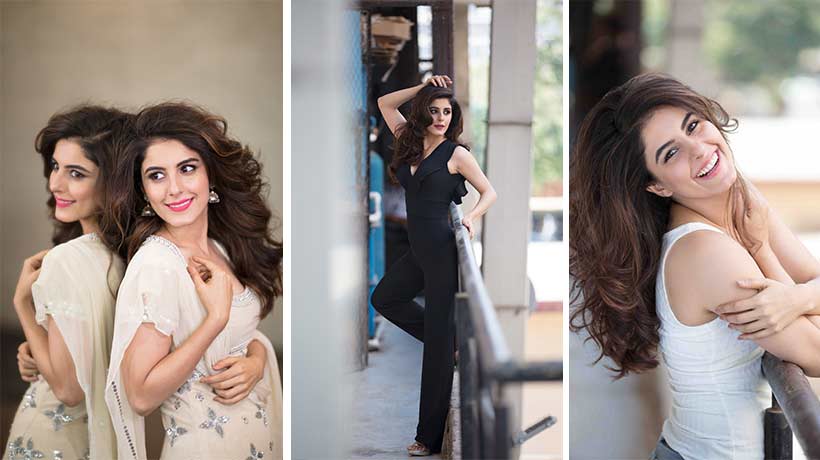 Isha Talwar is all set for her debut in Bollywood. The actress who shot to fame with her role in Thattathin Marayathu talks to Covai Post about Kaalakaandi, her co-star Saif Ali Khan, nepotism and her favourite actor Prithviraj.
You are gearing up for your debut in Bollywood with 'Kaalakaandi'. Tell us how you got this part and what it means to you.
I bagged Kaalakaandi through an audition. I was given a scene to prepare.When I finished the scene,the casting director Panchami Ghavri gave me another impromptu scene to do.
She called a couple of days later and offered a different part, not the ones I had tested for.
It was nice of her at this stage to share the script. After reading the script and going back and forth, I'm glad we all agreed that I'd be best suited for Rakhi, the impromptu part I had tested for. Goes without saying, I was super kicked about playing a spunky photographer !
Starring opposite Saif Ali Khan, is it the dream debut in Bollywood that you were looking at, was there a specific genre, actor in mind for Bollywood?
There was no specific genre and there never will be. I want to stay open minded, so that all kind of work flows in. I was very sure about starting in Bollywood with an A-lister and I waited 5 years for this opportunity
Saif is as wonderful as wonderful can be ! He gives you freedom in the same frame as him and is a super witty man which relieved the pressure I felt as a newcomer. (smiles)
You are a known actor who is starting out in Bollywood, tell us why recognition in Bollywood is important? Also, how you plan to balance regional cinema along with Bollywood
Regional Cinema has opened up new dimensions for me. It has given me a lot of hands on experience in front of the camera. It's something I never want to stop doing. Bollywood is homeground and I'd definitely like to explore this territory as well. Growing up in Bombay, it would feel nice to show-off a few hindi movies for my childhood friends and family !!!
You have a connection with Bollywood, yet you debuted in a regional movie. Your take on nepotism
I got picked up through a tv commercial in Kerala for my first film Thattathin Marayathu which also I naturally auditioned for and was lucky enough to bag the part.
Nepotism – I think you've got to keep your focus on becoming really good at what you do and not worry about nepotism. Being a Punjabi-Bombay girl, I got a film in Kerala. When it's meant to come to you,
it will come anyhow 🙂
What are you biggest takeaways from Malayalam cinema and talk about your favourite actor and director
Vineet Sreenivasan is one of my favourite Directors. Not because he gave me my biggest hit, but because he's so sure about what he's doing and there is no ounce of self-doubt and that reassured me in many ways ! Ofcourse,I only understand this in retrospect 🙂
Favourite actors in Malayalam have got to be Prithviraj and Fahadh Faasil – These guys have got their craft in place beautifully. Everything on a movie set is secondary for them to performance. Their passion has rubbed on me for sure.
You are playing a mother to a 16-year-old in the crime thriller, Detroit Crossing, you are open experimentation?
Yes, ofcourse. I had so much fun being a mother. It was super refreshing from all the other work I've been doing !
Tell us about your Telugu movie starring Rahul Ravindran.
The telugu film is unfortunately shelved.
How was it working with Prithviraj?
Prithviraj is an actor I definitely want to work with again cause he brings a lot to the table. He's constantly thinking about the larger picture. Also,he knew all my lines and that really helped me :))
Which Malayalam or Telugu song are you crushing on
-Kaneer from Ranam-Detroit crossing is on loop !!!
Subscribe To Our Newsletter