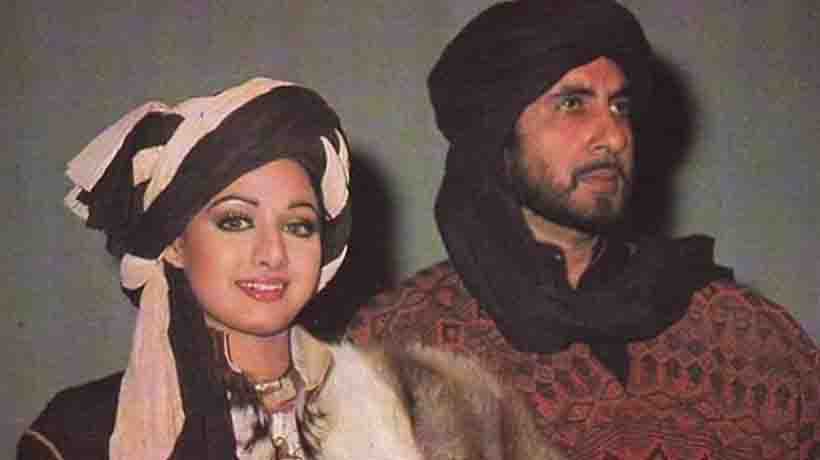 On Wednesday evening, India bid goodbye to its first female superstar. Sridevi's untimely death in Dubai has not only sent shock waves across the nation, but has also left a void in Bollywood. On February 28, thousands of her fans came together to bid farewell to their Chandni.
Draped in tricolour, the 54-year-old actor was cremated with state honours at Vile Parle Seva Samaj Crematorium and Hindu Cemetery. From Shah Rukh Khan to Amitabh Bachchan to Katrina Kaif, many came to say their last goodbyes.
Big B, who also attended the funeral, took to Twitter to share a farewell poem narrated to him by Javed Akhtar on Sridevi's funeral. He wrote, "Javed Akhtar narrated this sher to me at funeral of Sridevi. said it was written at time of Guru Dutt demise; but so appropriate for today."
Just a few hours before the news of Srievi's death, Big B had tweeted, "Na jaane kyun, ek ajeeb si ghabrahat ho rahi hai (I don't know why, but I feel a strange kind of anxiety)." Twitteratti connected the two and believes that Amitabh Bachchan has some kind of "sixth sense".
Incidentally, when Sridevi was reigning at the box office, in the 1980s, she was referred to by some as the "female Amitabh Bachchan". She could draw audiences to the theatres, at a time when fans flocked to theatres to watch their favourite 'heroes' on screen.
Sridevi and Amitabh Bachchan worked together in Khuda Gawah, Inquilaab and Aakhree Raasta. Big B was also seen in a cameo in Sridevi's 2012 film English Vinglish.
Subscribe To Our Newsletter