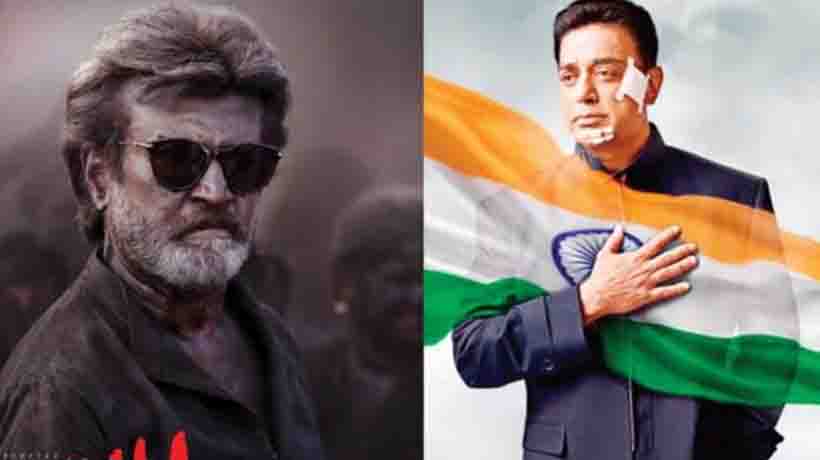 Kamal Haasan's Vishwaroopam 2 and Rajinikanth's Kaala which were supposed to release in April this year, were postponed indefinitely. The Tamil Nadu Film Producers' Council strike, which was aimed at revamping the industry, was responsible for holding up several big films in Tamil Nadu.
Kaala, directed by Pa Ranjith, was supposed to hit the theatres on April 27.
However, because of the strike, it might now be postponed to June.
A source said, "Since the council had instructed not to carry out any film-related activities, the post-production work was halted for a good three weeks, which is why Kaala won't release on April 27."
While Vishwaroopam 2 received its censor certificate much earlier, it hasn't been able to see the light of day yet.
After calling off the strike on April 17, Vishal, President of the TFPC, spoke about the tentative release dates of these two films.
He said, "Kamal sir had planned to release his Vishwaroopam 2 in May. Now, our release regulation committee and the producer will discuss the release date. Regarding Kaala, the producer will decide the release date. They have co-operated with all our demands, so we will see to the smooth release of the film according to their choice."
The latest reports suggest that Vishwaroopam 2 will release in May while Kaala may hit the theatres in June this year.
Subscribe To Our Newsletter