Bengaluru : The crowd of almost six thousand, singing and dancing to Ghoomar, the latest hit from the movie Padmaavat was a sight to behold. Bengaluru once again laid down, an exquisite celebration of joy and happiness that thrilled music, and entertainment lovers with the melodious voice of India Shreya Ghoshal.
The huge and tremendous crowd gathered at Phoenix Market city for an evening to enjoy, experience and to celebrate the rich festival of music throughout Alive India In Concert season 6.
A destination that celebrates music, food and fashion was this time the hub that took the music lovers to a new level of excitement by laying a platform for the sweetest voice of Indian music and melody Ms. Shreya Ghoshal, singing for the more than six thousand audiences. " Shreya Ghoshal is a very loved playback singer. Her range and her singing prowess is known to the country. So, it isn't just the youngsters, even old people who appreciate music have come to enjoy her concert," says Sudeshna Roy who was enjoying her time in the concert. Echoing similar sentiments Priti Kona says, "She can sing classical and Bollywood with equal ease. She has a beautiful voice and she has sung most of the hit numbers. So, we have all come together to enjoy the evening.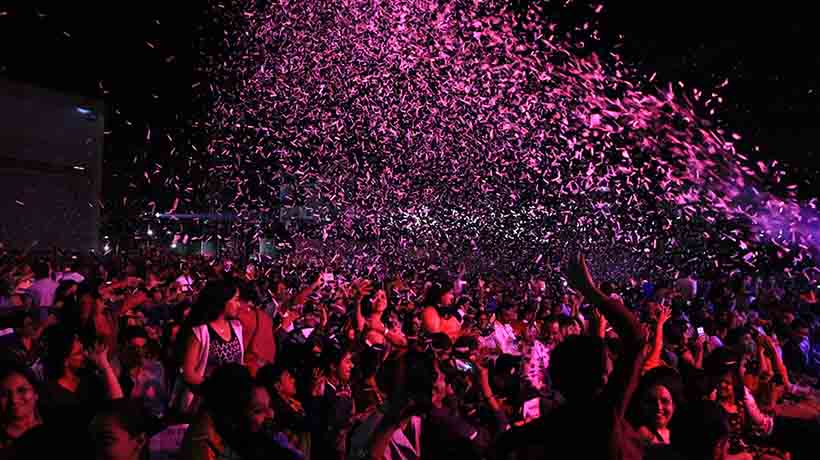 By now each wall of the largest shopping mall must have heard and known the greatest hits and the voices. The heart-warming diva herself entered the stage singing Deewani Mastani song followed by all her new and old hits like Jaadu Hai Nasha, Agar Tum Mil Jao and to the latest Ghoomar song from Padmaavat fulfilling hearts with joy, love, and ecstasy.
Bangalore crowd gathered for the success of every event as they know what they want and was ready from 4 in the evening to get the glimpse of the melody queen herself.
As music has its own beautiful way to bring together people regardless of age or gender. The show was a huge success as one can hear as the crowd was humming their favourite with a beautiful and much satisfying smiling faces by the end of the show knowing that the joy of music has just begun for 2018 at Bengaluru.
Subscribe To Our Newsletter