Alliance Air, a wholly owned subsidiary of Air India Limited celebrated women's day in spirit of womanhood by entrusting an aircraft to an all women crew.
On International Women's Day , on Thursday an all women crew flight flew from Delhi to Dharamshala and back to Delhi under the captainship of Captain Ashna Acharya and Co pilot 1st officer Kanika Sharma.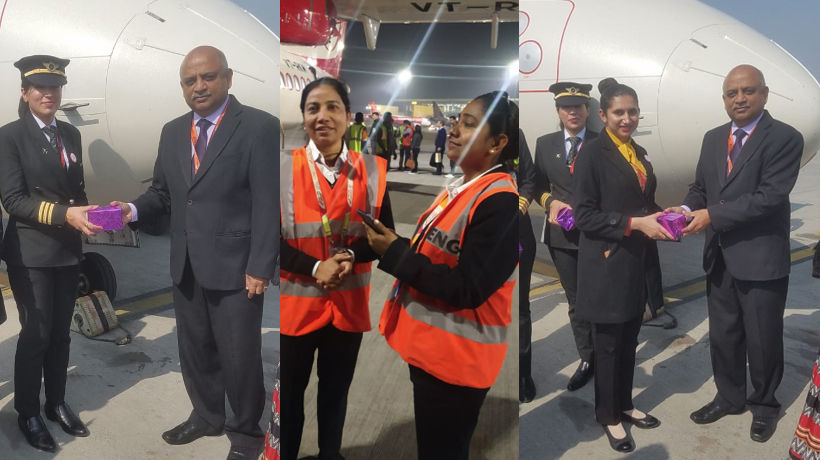 The flight had only women cabin crew . The flight 9I 713 departed from Delhi at 10:55 am and landed into Dharamshala at 12:40 pm.Return flight 9I 714 departed from Dharamshala at 13:05 pm and landed into Delhi at 14:50 pm.
Women passengers received special gifts and goodies.
This flight is an effort to salute and honour women all over the world.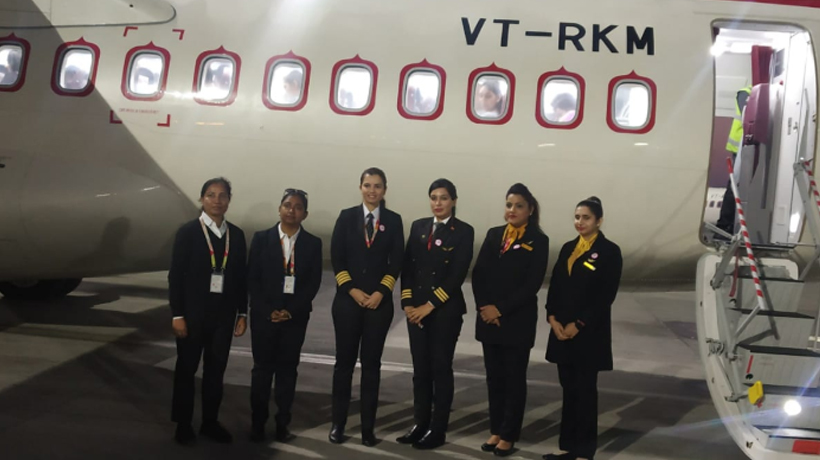 There was a cultural program at Alliance Bhawan too , celebrating the various colours of Indian culture represented by Alliance Air women employees in spirit and style.
From adorning the attire to reflecting peculiar cultural highlights an Indian woman has, there was a cosmetic makeover beauty session with a beauty industry expert present.
Subscribe To Our Newsletter