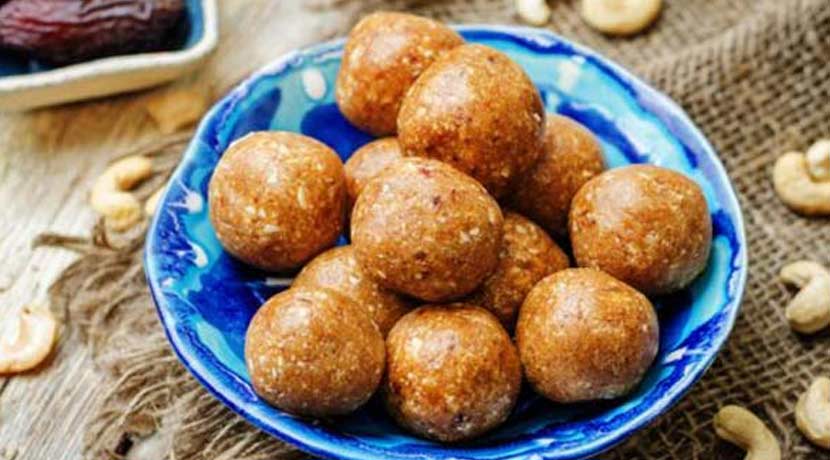 Chef: Plavaneeta Borah
Ingredients of Dates and Cashew Vegan Balls
1 cup dates, deseeded
1 cup cashew nuts
1/2 cup grated coconut
A pinch of rock salt
1 Tbsp virgin coconut oil
How to Make Dates and Cashew Vegan Balls
1.Soak the dates in water for 1 hour. Drain and pat dry.
2.In a food processor, add the cashew nuts and grated coconut and blend until nice and crumbly.
3.Add the dates, salt and virgin coconut oil and pulse again until you acquire a sticky mixture.
4.Take small scoops of the mixture on your palms, and roll to form balls.
5.Place the balls on a baking tray lined with parchment paper, and refrigerate for atleast 1 hour.
6.Serve chilled.