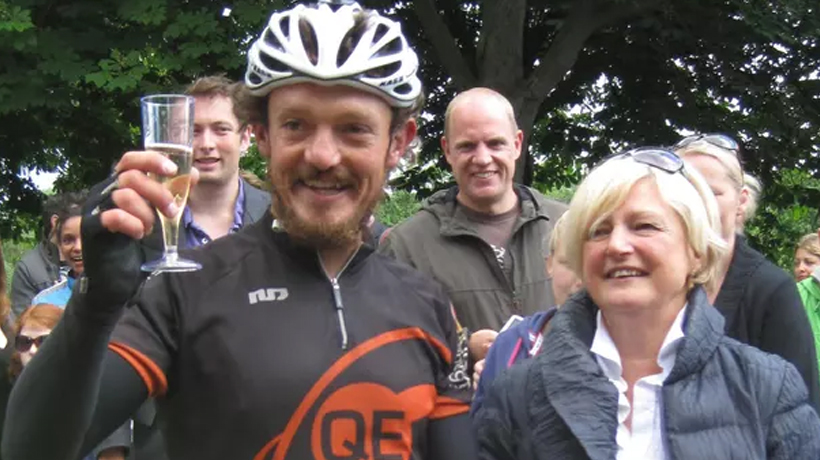 British ultra-endurance cyclist Mike Hall was in the midst of the "Hunger Games on wheels" when he died after being hit by a teenage driver near Canberra.
P-plater Shegu Bobb was 19 when his car hit Hall on 31 March last year on the Monaro Highway, south of the national capital, in darkness at 6.22am.
Known as one of the best ultra-endurance riders in the world, Hall was running second in the inaugural Indian Pacific wheel race, a single-stage unsupported 5,500km event from Fremantle to Sydney.
An inquest on Monday heard Hall was wearing dark clothing, with limited reflective qualities.
Bobb told police he thought at first he had hit a kangaroo and had suffered significant shock and distress after the incident.
Police re-creations showed the bike was "virtually indistinguishable" in the dark, with the rear red light on Hall's bicycle difficult to see.
There was no evidence Bobb had been speeding when he hit Hall, who was riding in the verge on the correct side of the road.
Counsel assisting the coroner, Ken Archer, said the race had been described as a gruelling test and likened to the "Hunger Games on wheels".
An autopsy found Hall died almost instantly from major head and other injuries.
"The bike was effectively impaled on the front of the car," Archer said.
The inquest heard Bobb had seen a truck parked in an unusual place on the highway.
When he refocused on the road, he saw something briefly but had no time to avoid what he believed was an animal.
No charges have been laid.
Hall's death sent shockwaves across the global cycling community, with thousands of riders taking part in tribute events in Australian cities, including one at the Sydney Opera House where the race was due to finish.
Hall's mother, Patricia, travelled to Australia to attend the three-day inquest, as did his partner, Anna Haslock.
Subscribe To Our Newsletter