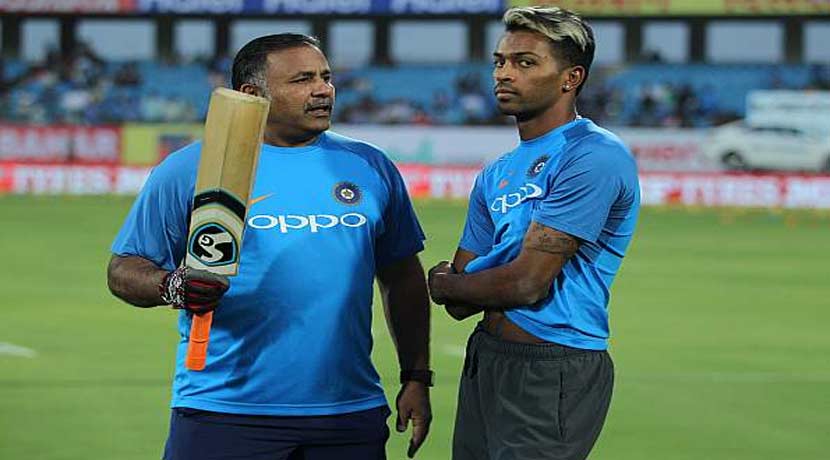 India all-rounder Hardik Pandya, who was initially picked in the squad for the upcoming Sri Lanka Tests and subsequently 'rested in consultation with the team management', has revealed that he himself asked for the break to manage his niggles.
"To be honest, I asked for it. My body wasn't up to it, I was getting niggles because of the amount of cricket that I have played. I want to play cricket when I am totally up for it, when I can give my 100 percent," Pandya told CNN-News18 on Monday (November 13).
Pandya has featured in 30 of the 33 matches India has played – across formats – since the start of the 2017 ICC Champions Trophy. In fact, since being fast-tracked to international cricket nearly two years ago, Pandya has played 24 T20Is, 29 ODIs and three Tests. The all-rounder admitted that such a workload took a toll on him.
"I have not played this much cricket in my total cricketing career in such a short time. As an all-rounder, it's difficult. I do my bowling, I do my batting, I do fielding as well, and managing my workload is very important right now because I have not played much cricket in my life," he said.
Pandya also revealed that he plans on using this time-off to work on improving his fitness and be fully prepared for a vigorous tour of South Africa, that starts with Test series on January 5. "I am lucky that I have got this break. I will train in the gym during this break and improve my fitness. I won't lie, I am really excited for South Africa series. I would like to use this break to improve my fitness for the series," he said.
"People keep on talking about away series. People keep on talking about England tours, South Africa tours, Australia tours, which is important, which is hard. I like these kinds of challenges I keep on getting in my life. That keeps me going all the time. It may be an important thing for me, important to have an all-rounder who can contribute in bowling and batting both. I might be the difference, let's see. I've never played in South Africa. I'm pretty sure we're going to do well."