The Madurai bench of the Madras High Court has initiated suo motu contempt proceedings against police officials in Thoothukudi
The Madurai Bench of the Madras High Court, in an unexpected move, has initiated suo motu contempt proceedings against three police officials in Thoothukudi.
According to the orders issued, Additional Superintendent of Police D Kumar, Deputy Superintendent of Police C Prathapan and constable Maharajan had prevented the judicial magistrate from conducting his enquiry into the custodial deaths of Jeyaraj and Benicks.
Judicial Magistrate I of Kovilpatti who is conducting the enquiry, had written an email to the bench stating that the Additional SP and the DSP had made themselves available at the Sathankulam Police Station while constable Maharajan was taking videos.
The order states that "The policemen were not giving the records called for by the learned Magistrate" and that constable Maharajan made a "very disparaging remark" – "Unnala onnum pudungamudiyathuda" which loosely translates to you cannot pluck anything. This is a derogatory manner of saying the person concerned cannot do anything to the police.
The Lede has consciously taken a decision to publish the exact words used by the constable as mentioned in the court order so as to show the level of impunity evident in the district police force.
The bench has also recommended that all three policemen be transferred in order to facilitate a free and fair investigation.
All three policemen have been directed to appear before court at 10.30 am on June 30.
The order clearly states – "The District Police Administration are doing everything within their command to prevent the learned Magistrate from proceeding with the enquiry."
Below is the court order.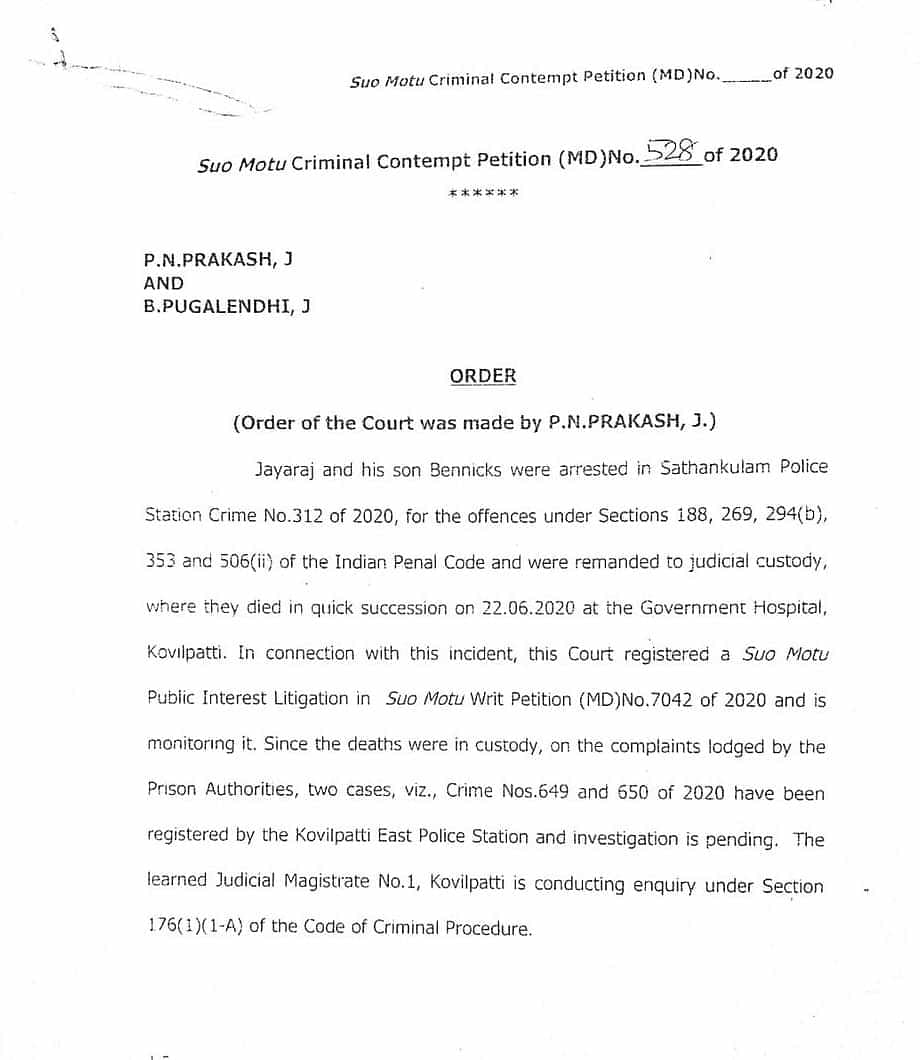 Pg 01 of court order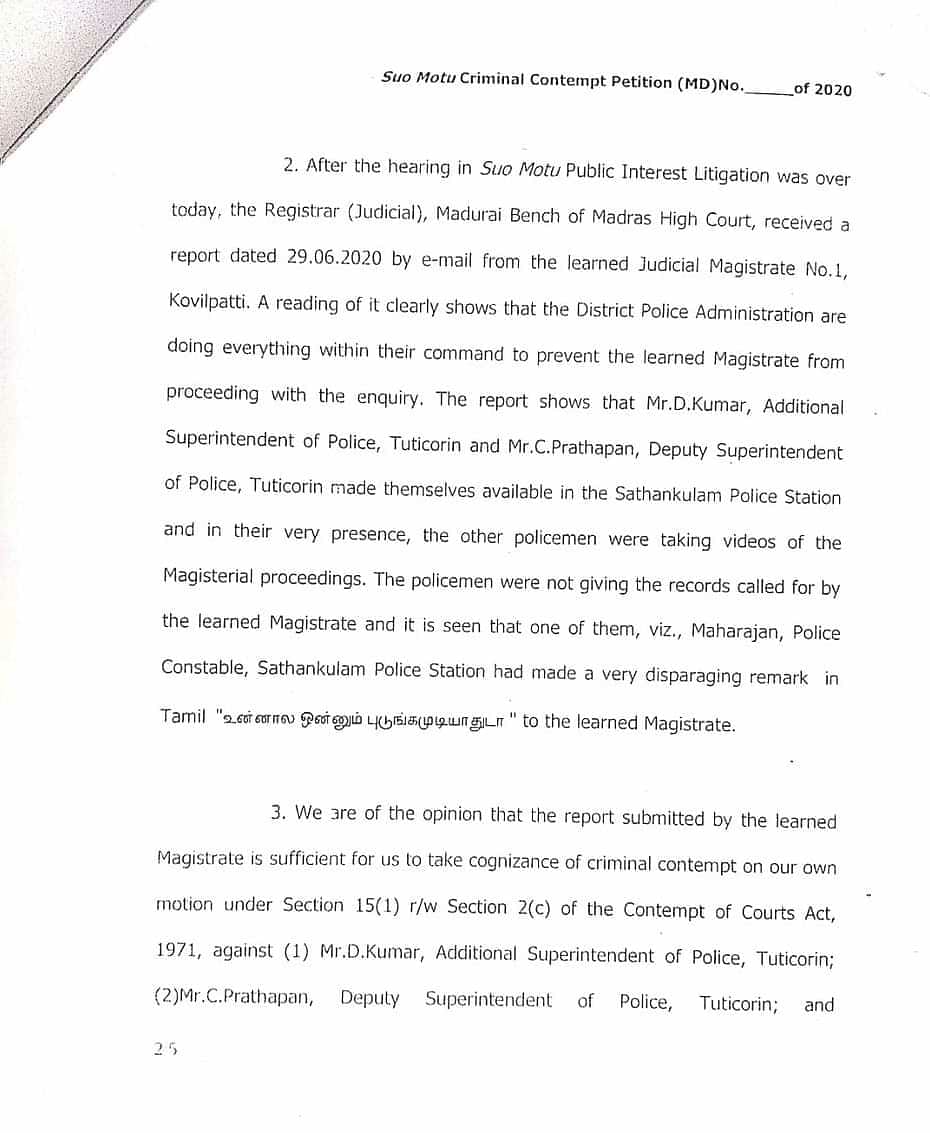 Pg 02 of court order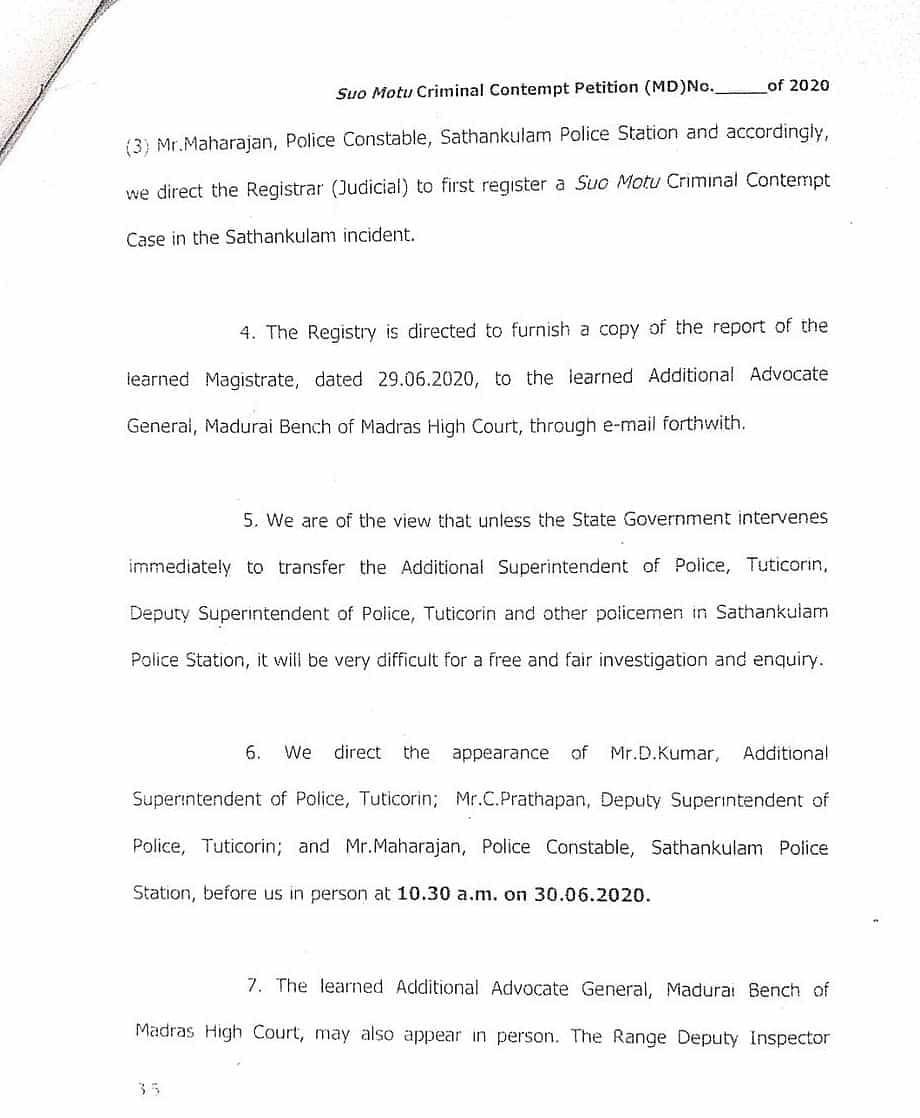 Pg 03 of court order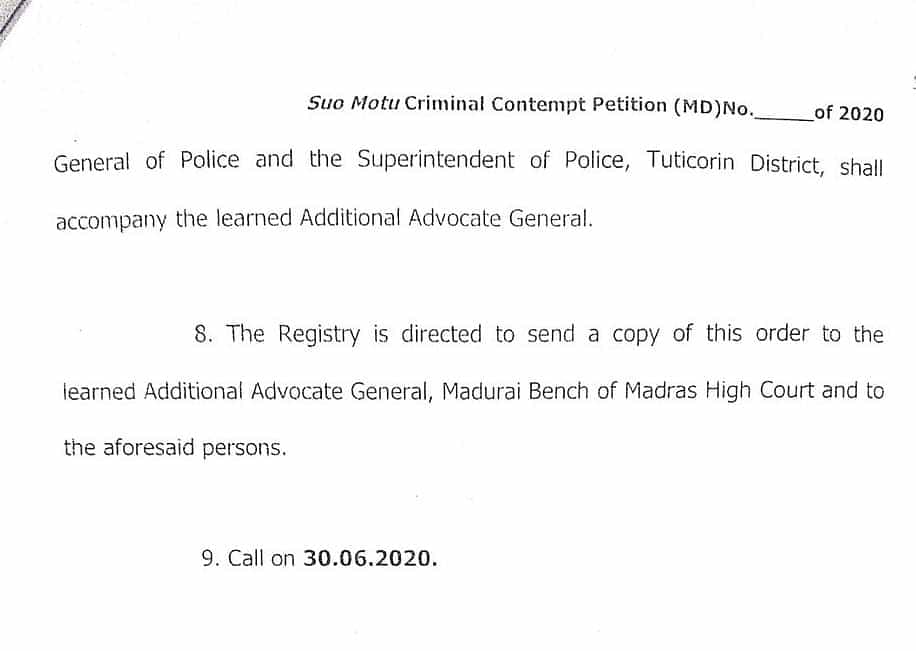 Final page of court order
Subscribe To Our Newsletter