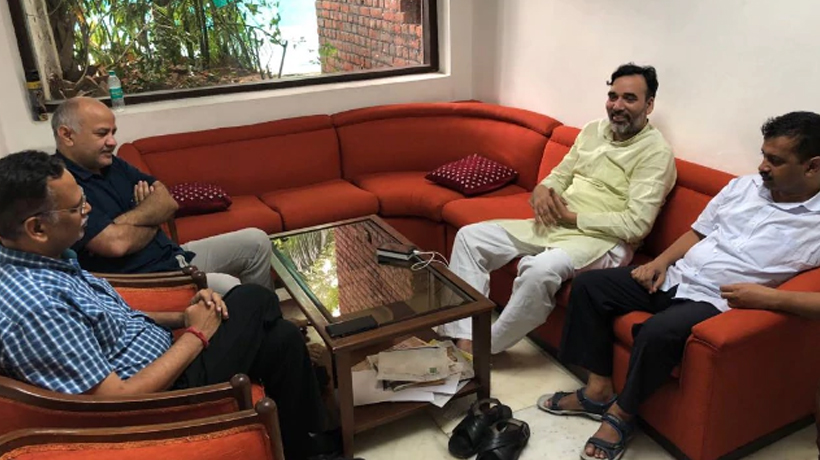 Arvind Kejriwal's sit-in protest at Delhi L-G's house entered Day 3 on Wednesday.
After spending two continuous nights on a sofa in the waiting room of L-G's home, Kejriwal on Twitter said that his struggle to overcome barriers, which have been created to hamper Delhi's development, still continues.
Deputy CM Manish Sisodia has also decided to sit on an indefinite hunger strike from Wednesday. Upping pressure on L-G, Sisodia in his tweet said that he will join Sateynder Jain for the sake of Delhi and rights of its people. Health minister Satyendar Jain began an indefinite hunger strike to press for their demands on Tuesday.
The AAP government is protesting to include a direction to IAS officers to end their strike and take action against those who have struck work for four months. The unprecedented move came under severe criticism from the party's opponents, the BJP and the Congress.
The party also plans to take the protest a step further as it has decided that all its MLAs will march to the L-G's office on Wednesday.
At 6 pm on Monday, Kejriwal made a claim, and a vow: Baijal, he said on Twitter, had refused to take action. "Left with no option, we have politely told [the] L-G that we will not leave till he acts on all points."
Baijal's office however "reiterated" that there was no strike by employees, and that, in his continued interactions with officers, it has been informed that the atmosphere of mistrust and fear continues, and no sincere attempts to resolve the differences have been made so far."
The protest, the office said, was a dharna without reason.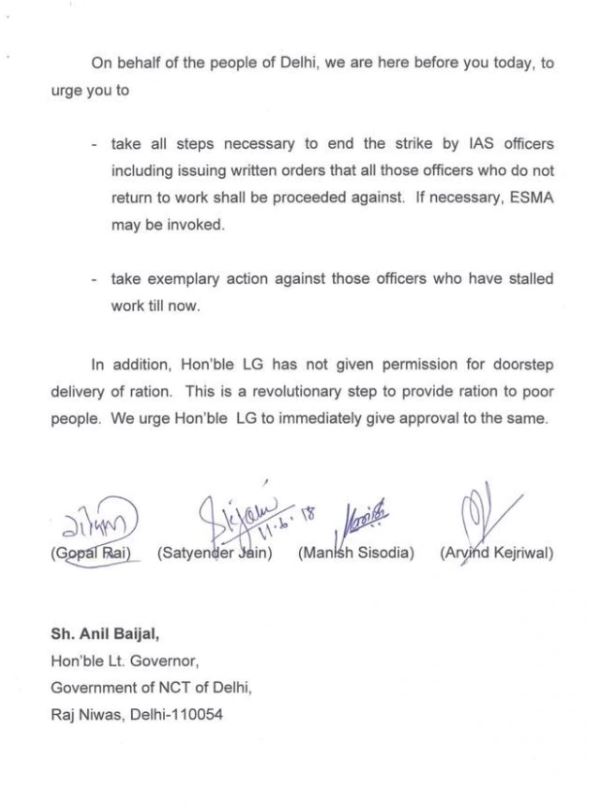 Subscribe To Our Newsletter