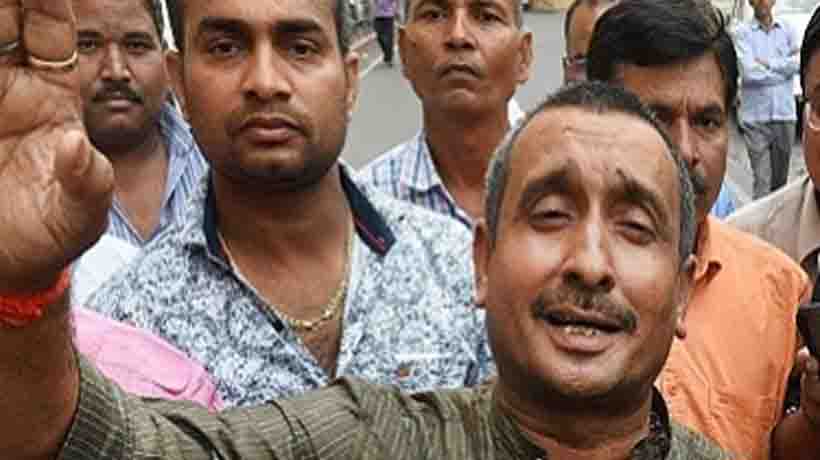 Taking the probe in the Unnao rape and custodial death cases forward, officials of the Central Bureau of Investigation (CBI) are likely to take prime accused Bharatiya Janata Party (BJP) MLA Kuldeep Singh Sengar and his alleged accomplice Shashi Singh to Unnao on Monday.
Both the accused can be taken by the CBI to the spot where the crime was allegedly committed. They might also be brought face to face with the alleged victim.
Meanwhile, the agency is also likely to give an application in the court seeking permission to conduct lie-detector test on Sengar. According to sources, Sengar has been changing his statements repeatedly during interrogation by CBI. He is giving different answers to same questions before different teams of the agency.
This comes amid fresh allegations by the family of the alleged victim that goons of the BJP MLA threatened villagers in Unnao to remain quiet and not tell investigators anything about the case. The uncle of the alleged victim had said that the goons told the villagers to either remain quiet or leave the village.
Last week, Sengar was taken into seven-day police custody after a 17-hour interrogation session. It came after the Allahabad High Court rapped the police for its inaction against the BJP lawmaker who was influencing the "law-and-order machinery".
"The disturbing feature of the case is that the law and order machinery and the government officials were directly in league and under the influence of Kuldeep Singh," a bench of Chief Justice Dilip Bhosale and Justice Sunit Kumar had said on Friday.
The other accused, Shashi Singh, had allegedly taken the victim to Sengar on the day of crime, and stood guard outside the door as the heinous crime was allegedly committed inside by the MLA and others.
After a massive public outrage over the inaction of the UP police, the case was handed over to the CBI on April 12. Three FIRs have been file by the Uttar Pradesh Police in the case. The first FIR pertains to the alleged rape of the girl in which Sengar and Shashi Singh have been named as accused.
Subscribe To Our Newsletter