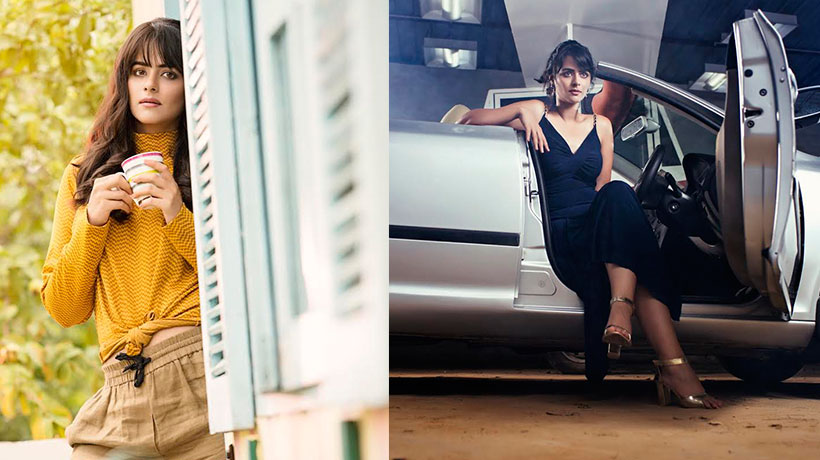 She became a household name after portraying Arzoo in 'Diya Aur Baati Hum'. She was much loved in Ikyaawan too. Prachi Tehlan is no stranger to movies as well; she has worked in Punjabi movies in the lead roles; Arjan (2017) opposite Roshan Prince; Bailaras (2017) opposite Binnu Dhillon. We caught up with the former Indian netball and basketball player who spearheaded the Indian Netball Team in the 2010 Commonwealth Games and other major Asian Championships in 2010-11 for a free-wheely chat. She expressed her desire to play Sania Mirza on screen, if given a chance. But, what she is eagerly looking forward to is the movie where she stars opposite to the South megastar, Mammootty. The film is rumoured to be one of the most expensive projects in the history of Malayalam cinema. Prachi and Mammootty will be sharing the screen for the first time and it will be one of the most fascinating projects to be seen in Malayalam cinema ever. Read on…
After contributing to renowned projects, what made you look for work in the south? Was it a deliberate move?
It's true, I worked on some of the most renowned projects, but we can't deny that the South is also a big market and indeed one of the routes to enter Bollywood. Since I am new to the industry, I thought to do regional cinema and get a good hold of technical and acting skills and then make my way to Bollywood.
Also, I believe that it's the biggest break I have got in terms of a film. Being a part of a project like Mamankam is once in a lifetime opportunity.
What kind of preparations are you doing for this role, and what are your feelings about working with Mammootty?
There have been a lot of preparations. It's a very tough role as the movie is a period drama with a budget of 50 crores. I had to learn Mohiniattam, which was an alien language for me. Whereas for Malayalam, I literally had to memorize all my dialogues as I didn't have ample time to learn the language. Overcoming every obstacle, I made sure to give my 100 percent with proper lip sync; which took a lot of time again. Moreover, I had to grow my eyebrows and also had to gain a little weight for the film.
Undoubtedly there are a lot of challenges when you do certain kind of a character or play the lead role in such a big film with Mammootty sir. But above all, it's a privilege working with a legend like him.
I will tell you about my first scene with him. I was very well prepared for the scene and my dialogues, still there was a sense of nervousness. But when you work with a legend like him, everything becomes easy. He was very motivating throughout. He is a true gentleman and encourages you to be the best version of yourself. Despite being a big shot, he is very down to earth and so it was wonderful working with him.
Have you watched his movies? Is there any movie in particular that you really like?
Oru Vadakkan Veeragatha is one of his films that I really like. That specific film is an old classic which I got to see for reference. It shows the same era as will be shown in my upcoming movie and therefore I got to learn a lot by watching it. I got an idea about the kind of body language, looks, and performance that was expected of me. I mean, it was more like a learning session for me.
Is the transition from one language to other easy?
The transition from one language to other language is not at all easy and Malayalam being the toughest Indian language adds to the difficulty. It was very troublesome to get that accent right. Obviously, I couldn't get that accent perfectly in such a short span, but lip sync saved me from the problem. I worked really hard to get the lip sync right.
It's a very difficult process to work in a different environment with so much of cultural difference and language difference. All in all, it is challenging but I'm surely looking forward to my schedule which is starting next month.
You have been a sports person, is there any sports personality that you would like to play on screen?
I would like to play Sania Mirza because she is not just a good player, but a great human who looks glamorous too. And tennis is a sport which I always wanted to play but never got a chance as I was always occupied with other games including Basketball and netball. So, yes I would really love to be Sania Mirza onscreen.
Subscribe To Our Newsletter