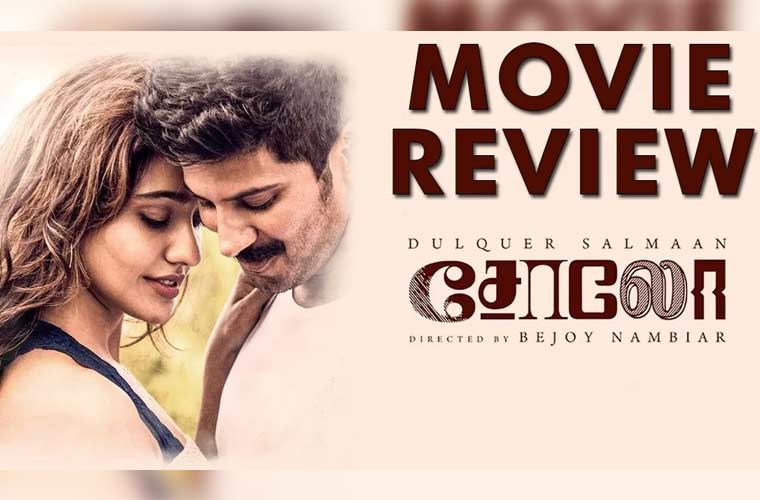 Solo is a Malayalam-Tamil bilingual anthology film, which features Dulquer Salmaan in the lead role. Mani Ratnam's protege Bejoy Nambiar known for his works like David and Saithan wields the directorial hat for this experimental anthology. Apart from directing, Bejoy has co-produced the project with Abaam Films and Getaway Films.
Solo consists of four different segments that do not have any connection to one another. Dulquer plays four characters Shekhar, Trilok, Siva, and Rudra. Not many could have pulled off 4 different styles with such ease like how Dulquer has done. He owns the film entirely.
Though there is no story level connection between the 4 characters essayed by Dulquer, love, pain, and loss (either human or relationship loss) are some of the common factors that you notice in all the episodes. The director has used back and forth narrative pattern for all the 4 stories to make it look complicated. He did not try and spoon-feed the audience which could make or break the film.
In spite of having a complicated narrative style, the film does sound predictable at places. Expect for the 4th episode, a section of the audience would have predicted the twists plotted in each episode. The four stories represent four different elements, water, wind, earth, and fire. You may not even notice these elements if you don't look closely.
Solo has 4 lovely looking female leads Sai Dhansika, Arthi Venkatesh, Neha Sharma, and Sruthi Hariharan. Apart from Dhansika, other leads have limited screen time.
The tough part with anthologies is that you need to establish 4 different characters, get people involved, create tension, finish it and start the same process again. People who don't have a problem with switching their mind from one story to another would treat Solo differently from the ones who are not used to the concept.
A menacing gangster, a college student, a veterinary doctor and an army officer are the four roles that Dulquer gets to play. One or two characters could have had a little more detailing. Some might not have an emotional connection with these characters as it gets over just after being introduced.
Solo is a progressive film and what helped the director to present his thoughts would be his extremely talented technical team. Solo's soundtrack has about 22 songs composed by 12 music directors. The music is probably the soul of the film. Girish Gangadharan's cinematography is another major boost to Bejoy. Art director Amaran deserves a special mention.
Verdict: An experimental film that rides on Dulquer's shoulders and high technical values
BEHINDWOODS REVIEW BOARD RATING
( 2.75 / 5.0 )
PUBLIC REVIEW BOARD RATING
( 3.25 / 5.0 )
Subscribe To Our Newsletter