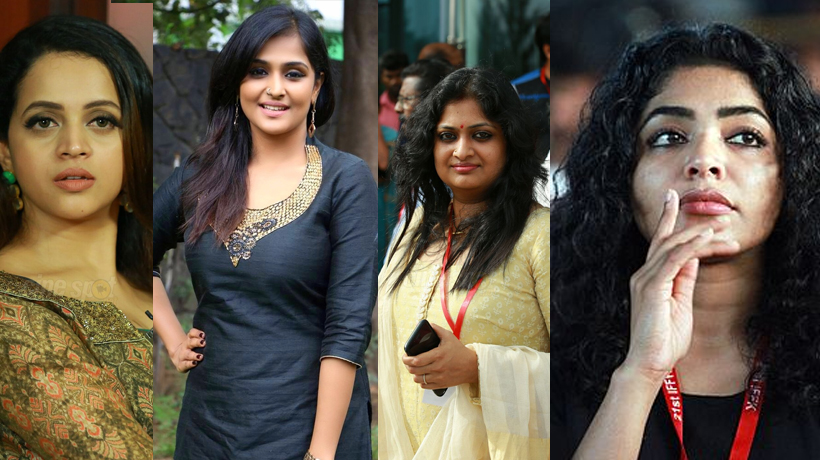 Kochi: The Association of Malayalam Movie Actors (AMMA) received a blow today when four actors quit from it protesting against readmission of accused Dileep in it.
Actors Bhavana, Remya Nambeesan, Geethu Mohanadas and Reema Kallingal were those who resigned. The decision was taken after two days of discussion by the Women in Cinema Collective (WCC).
Dileep's former wife Manju Warrier would continue in the organisation. The decision was taken before Manju left for abroad. Most of the female actors came forward to quit, but the meeting discouraged them from doing so.
This was decided by the WCC formed after sexual abuse of an actor last year in which Dileep is an accused. The actors said they could not digest the decision of AMMA to bring back Dileep.
The outgoing actors said they were with the victim and wanted to reinforce their fight to get justice in the case. They said they expected their decision to force AMMA to take corrective steps. But it is learnt that AMMA has not taken the matter seriously.
The actors said they had decided to be away from acting and lead a normal life. Meanwhile, V Muralidharan, MP, of BJP backed the decision of the female actors. He said it had adversely impacted the image of mega star Mohanlal.
Subscribe To Our Newsletter