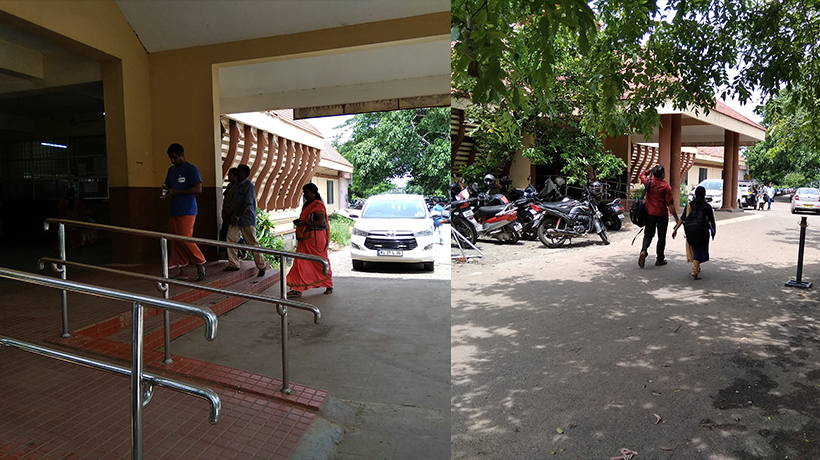 KOCHI: The Tripunithura railway station, established as a return a return gift to Raja Rama Verma (who contributed a lot by selling 14 golden caparisons of elephants of Poornathrayeesha temple to lay the railway track between Shoranur and Ernakulam), is in a shambles.
A small station, with just two platforms and four tracks, it has not witnessed much development over the decades.
In the earlier days, only local trains from Kottayam would halt here for a few minutes – that was very helpful for people heading to Chottanikkarai Bhagawathi Amman temple and the Vaikom Mahadeva temple. As years passed, the city expanded and Tripunithura became an extension of the city.
As a result, the Chennai-Thiruvananthapuram Super Fast, Bengaluru KSR-Kanyakumari Express also halt here for a few minutes.
Though, a large number of rail passengers board and deboard trains from this station every day, it lacks basic amenities such as clean toilets, proper food joints and passenger waiting hall.
Passengers are at the mercy of a food vendor who runs a small canteen in one of the platforms. "The cost of food is very high. The shop owner has been running this eatery for decades and he charges as per his wishes. And the waiting hall remains locked all the time. Unless we plead with the authorities they do not open it," said a passenger.
When contacted, a top official of Thirvananthapuram Division of Southern Railways told The Covai Post it was difficult to focus on the issues dogging 'C' class stations. "Priority is always given to big stations," he said.
High cost labour and lack of manpower have added to the woes. "It has become very difficult to get somebody to clean the toilets. The allocation we get for these work is also very less. Even agencies such as Sulabh, Suchitwa Mission Kerala have expressed their inability to take up the work," he added.
"The Railways is working hard to find a system so that we find ways to keep the toilets and the station clean. We will conduct inspection to see what is wrong in the station
Subscribe To Our Newsletter