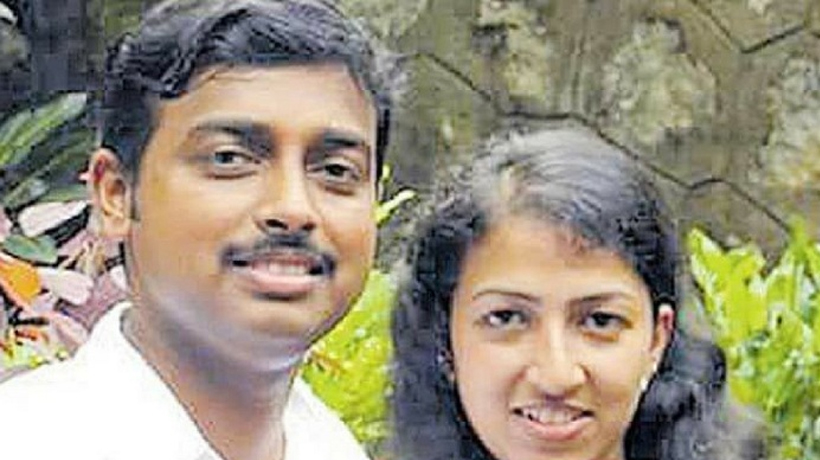 KOCHI: An Australian court on Wednesday sentenced a 32-year-old woman from Kerala and her lover to over 20 years in prison for murdering her husband in October 2015.
According to sources, Sofia was sentenced to 22 years, while her lover Arun Kamalassanan got a jail term of 27 years for poisoning Sam Abraham with cyanide-laced orange juice at his Epping home in Melbourne on October 13, 2015.
Immediately after his death, Sofia called her relatives and informed them that Sam had died of heart attack. She brought is body to Kerala for the last rites and returned to Melbourne along
with her nine-year-old son and started living with Arun.
Sam's friends grew suspicious and alerted the police, who decided to put the samples they had initially collected through a rigorous check. When toxicology report showed an inordinate amount of cyanide in Sam's blood and liver, police examined Sofia's phone call details. The two were arrested in August 2016. Sam (34) was working with UAE Exchange.
Sources added that Sam and Sofia met at Kottayam where they were part of Bethel Marthoma Church's choir team. They tied the knot, despite opposition from Sam's family in 2008 after he got a job in Dubai. In 2012, Sofia moved to Australia along with their three-year-old son. Sam too joined her in May 2013.
According to Sam's friends, Sofia continued her relationship with Arun, who was her former boy friend, even after she was married with Sam. Later, he too moved to Melbourne on a student visa in July 2013, leaving behind his wife and son.
Meanwhile, Sam's father has requested the Union Government to help the family in bringing back his grandson to India. N.K. Premachandran, MP, is in touch with the External Affairs Ministry in this regard.
Sofia's son has been placed in the care of her sister Sonia, who works as a nurse in Melbourne.
Subscribe To Our Newsletter