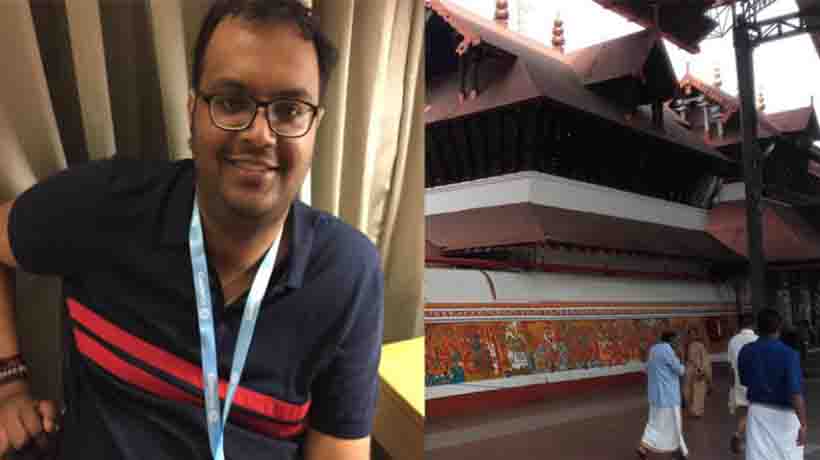 KOCHI: The Guruvayur Dewaswom on Monday permitted Vyshakh, the physically challenged youth, to enter the Sree Krishna temple in his own wheel chair.
The authorities, on Sunday, did not allow him to go in using his own wheel chair. According to the authorities, the acting manager of the board, Pavithran (who was taking care of temple affairs in the absence of manager K.P. Haridas, who is on leave) did not allow Vyshakh to use his own wheel chair.
ALSO READ : Kathua incident: Hartal call disrupts life in Kerala
As the news about Sunday's incident spread, authorities sprung into action and traced Vyshakh and his parents. They apologised for the
Vyshakh, who hails from Kannur, had even sought the help of CPI-M leader E.P. Jayarajan, who directed the temple manager to allow Vyshakh inside. But the manager did not budge.
While the temple authorities insisted that Vyshakh use the wheel chair belonging to the temple, he (Vyshakh) was particular in using his own, as "the temple's wheel chair was not alright and Vyshakh felt it would be a risk for him to sit in it due to his overweight".
Subscribe To Our Newsletter