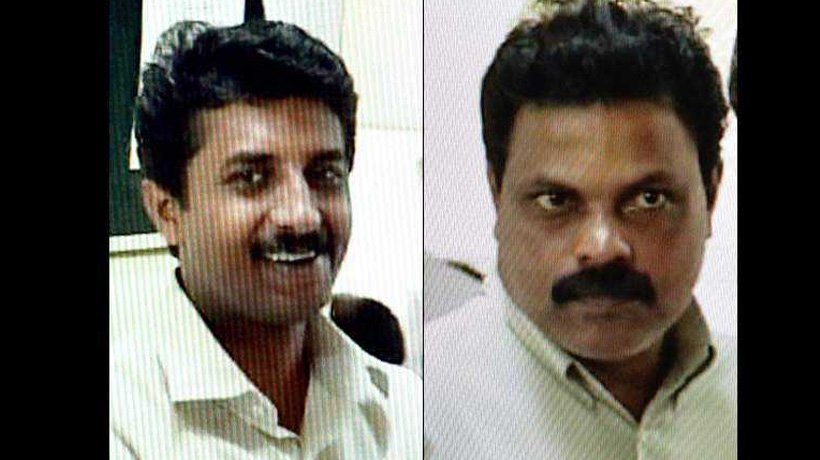 Kochi: The special CBI Court in Thiruvananthapuram today awarded death sentence to two cops K Jithu Kumar and S V Sreekumar while three others were sent to three years in jail for the custodial death of Udayakumar, 28, on September 27, 2005.
The court also slapped a fine of Rs 2 lakh each on Jithu Kumar and Sree Kumar and directed the amount to be paid to the victim's mother.
DySP Ajit Kumar, former Superintendents of police E K Sabu, T K Haridas were sentenced to three years for conspiracy, destruction of evidence and forgery.
Additional Sub Inspector Soman, who was also found guilty in the case, died during the course of the trial.
The court allowed the CBI to proceed against main witness Suresh who later turned hostile during the course of the trial.
History sheeter Suresh was arrested along with Udayakumar from a park in Thiruvananthapuram on charges of theft September 27, 2005.
Udayakumar died in police custody on the same day.
The post mortem examination revealed that Udayakumar had sustained 22 injuries due to torture. The police had used third degree method of rolling a heavy steel pipe over the body of the victim.
The case was first probed by Kerala Police and later by the Crime branch. They made all the six accused approvers giving enough hints that the case was heading towards a dead end when Udayakumar's mother Prabhavati Amma approached High Court seeking a probe by CBI which was agreed to by the court and the probe began in 2007.
In 2016, the High Court directed the state government to pay an interim compensation of Rs 10 lakh to Prabhavati Amma. At the time of occurrence of the crime, Jithu Kumar and Sreekumar were constables while Ajit Sub Inspector Sub Inspector of Fort police station. Sabu was Circle Inspector and Haridas, Assistant Commissioner.
Presently Jithu Kumar is Additional Sub Inspector at the epartment of Crime Record Bureau and Sreekumar constable.
The case assumes significance as the then LDF government led by V S Achuthandan also sought a CBI probe and so did the police department.
Subscribe To Our Newsletter