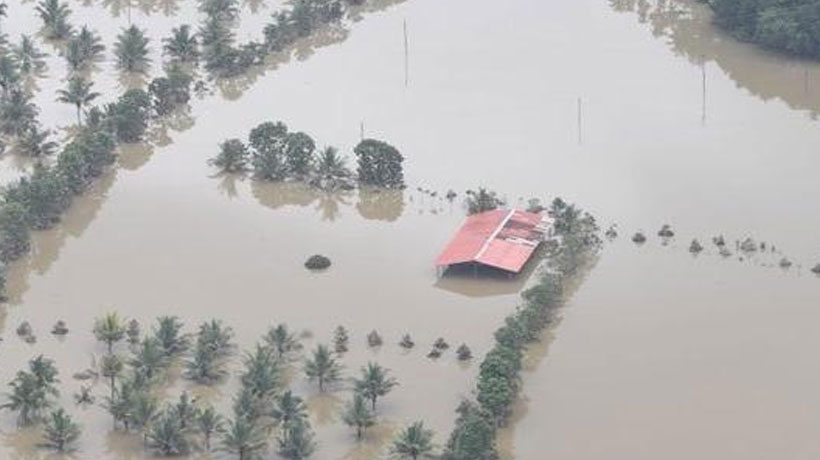 Kochi: Even as flood water has drained out of most of the places, Kuttanad in Allapuzha continues to remain inundated posing a big problem for the people and government.
Finance Minister Thomas Issac said that it would take many more days for the water to clear out.
Government is bringing 40 special pumps from Maharashtra by air to drain out water from the affected area.
The main focus is to remove water from Alappuzha -Changanassery road to restore connectivity, media reports said.
He said at least 3000 people would continue to remain in relief centres as their houses are submerged.
Due to this the relief centres housing the affected people would continue to operate until their homes become fit for habitation.
He said the people whose houses were fit for habitation could return to their homes and all benefits due for them would be provided even if they stayed out of relief centres.
He said some schools were converted into relief centres in view of the flood. These centres would be shifted to different locations to enable reopening of schools after Onam vacation
Meanwhile, the Indian Air Force (IAF) has set up a makeshift hospital in Alappuzha to improve health care.
The Delhi based battalion of the IAF of Hindon air base,largest in Asia, has given shape to the temporary hospital at Alappuzha municipal ground yesterday.
Dr Sharad of Alappuzha Medical College is coordinating medical camps. The camp is set up to prevent epidemic dengue, wheels disease, foot and mouth disease among others.
The camp has good lab facilities on par with those provided by specialist hospitals. There are ten beds for accomodating inpatients.
Subscribe To Our Newsletter