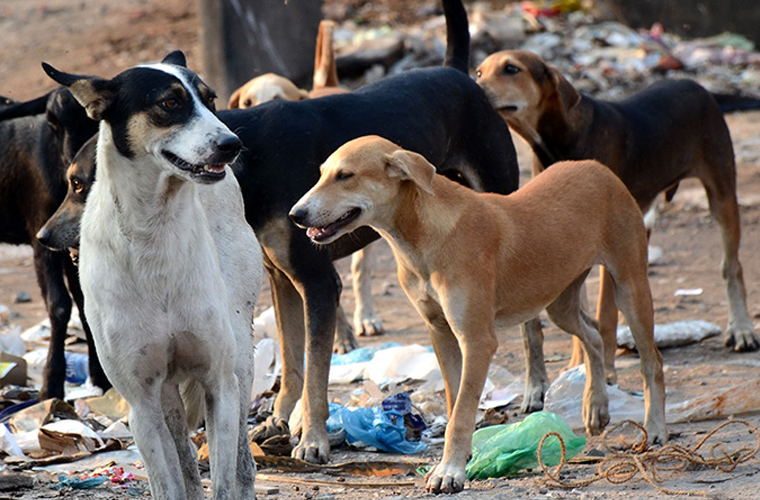 COIMBATORE: The Humane Society International/India, (HSI) in collaboration with Humane Animal Society (HAS), is conducting the first-ever street and owned dog population in the city.
The survey, which began on May 25, with the approval of City Corporation, is being conducted by a 10-member team, trained by HSI India Lead Data Collection Dr Shrikanth Verma, setting out early each morning, equipped with a tracker application on their smart phones, to record the number of street dogs and owned dogs.
From busy highways to narrow and densely populated by-lanes, 100 identified wards of the city are being covered and the key categories for the data collection are the number of sterilised dogs, number of unsterilised dogs, number of lactating females, number of pups and body conditions of the dogs, an HSI release said here.
These details are recorded via an OSM tracker application designed for accurate GPS tagging of the dogs' exact locations. Additional relevant data is being collected via a door-to-door survey about owned dogs in the city. The survey adopts tools and methodologies in compliance with carefully designed, globally recognized survey norms and guidelines from International Companion Animal Management Coalition.
HSI/ India has completed similar surveys in collaboration with local municipalities, in places cities including Delhi (South), Mumbai, Vadodara, Jamnagar, Dehradun, Nainital and Mussoorie, it said.
"HAS will use the survey to assess and improve their ongoing dog sterilisation and vaccination programs, and to develop improved strategies for the same.
This is an endeavour and a step towards humanely controlled street and pet dog populations and a rabies-free Coimbatore," Dr. Amit Chaudhari, senior program manager, Monitoring and Evaluation, HSI/India, said.
The Corporation also understands the importance of this scientific survey to evaluate the current status of its Animal Birth Control program in its goal to achieve a controlled, healthy and vaccinated dog population.
"These statistics will help us determine the areas we need to concentrate on and the numbers required to achieve 70 per cent of the target population – be it animal birth control or annual anti–rabies vaccination drives to make the program effective. This tool will now be employed every six months to determine the progress of the program and help make it successful," HAS Managing Trustee Dr. Mini Vasudevan said.
Subscribe To Our Newsletter