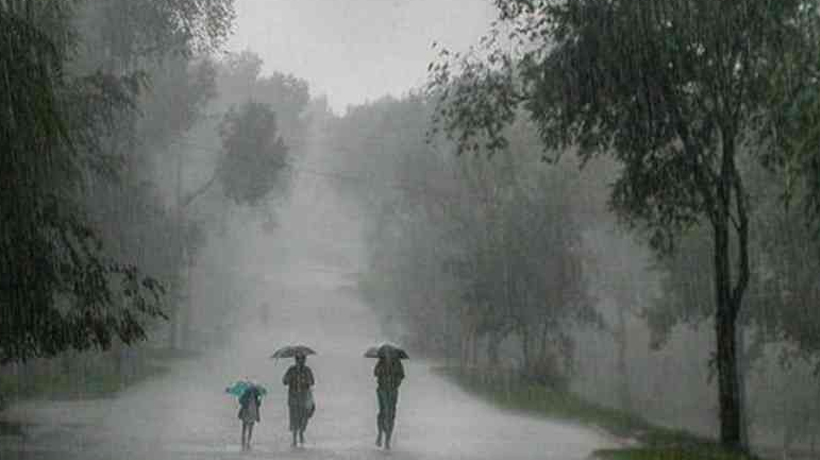 Kottayam: Heavy isolated rain was predicted for the next two days in Kerala even as water level in the Periyar and the Chalakudy rivers dropped.
This has provided a great relief to the rescuers in saving thousands of people trapped in remote areas.
Rain in the coming days will be weak compared to the showers that lashed causing flood in the State.
The amount of rainfall will be about 11 cm in the next 24 hours, according to K Santosh, Director at the weather office in Thiruvananthapuram.
Red alert has been sounded only in Ernakulam, Idukki and Pathanamthitta for tomorrow.
Water level in Idukki dam remained close to 2,401.7 feet against full level of 2,403 feet.
A total of 70,000 people were rescued from different places in vulnerable areas of Ernakulam like Aluva, Perumbavoor, Kalady and Paravur.
Majority of the 80 helicopters and 400 boats were used in Ernakulam.
Twenty nine persons died in different incidents today. Thousands are still feared trapped in small islets in Ernakulam.
Rescue efforts were streamlined in Pathanamthitta which was worst hit. Pandanad area was under focus where thousands were rescued today even as thousands are trapped in many areas.
The Navy faced a lot of problems as some people in Pathanamthitta refused to get airlifted and instead wanted food supplies, water and medicine at their houses which were surrounded by water.
Fishermen played key role in saving people from difficult areas. Kerala fire and rescue with 59 boats and Tamil Nadu fire force with 16 boats were involved in rescue operations.
Subscribe To Our Newsletter