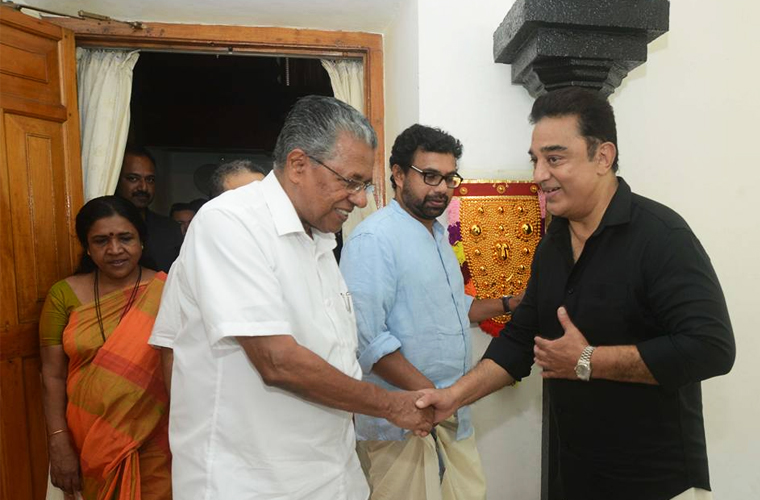 Kochi: Thespian Kamal Haasan has saluted Kerala Chief Minister Pinarayi Vijayan for appointing 36 non-brahmin's as priests in temples.
Kamal in his Twitter message said the guts shown by Pinarayi in taking such a daring decision is commendable.
He praised Travancore Devaswom Board and said social reformer Periyar's dream has fructified.
Subscribe To Our Newsletter