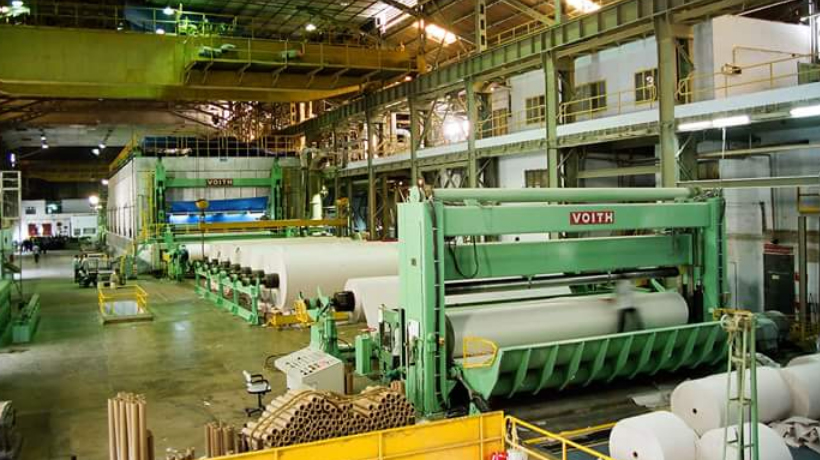 Kochi: In a daring decision, debt-ridden Kerala Government decided to come forward for taking over loss-making Central PSU Hindustan Newsprint Ltd (HNL) in Kottayam.
HNL had been making losses since 2009 and the previous UPA Government was seriously considering its sale.
In fact, the Vajpayee Government, which had aggressively sold many profit-making PSUs, had come close to selling it by which time it had to exit in 2004.
Despite its keenness to get rid of HNL, the UPA Government was not able to take a bold decision due to compulsion from alliance partners.
With the present BJP Government deciding to liquidate it, the LDF Government pitched in with the populist proposal to rescue the sinking firm.
The State Government has sent a letter to Union Heavy Industries Minister Anant Geete, expressing its desire to rescue the sinking ship.
Kerala appealed to the Centre to discuss the matter with it before making any further liquidation move.
The LDF Government had sent a number of letters expressing its willingness for takeover.
The Assembly had unanimously passed a resolution to take over HNL which had not got any financial help from the Centre or its parent company Hindustan Paper Corporation. In a bid to sustain its operations, Kerala Government had supplied raw materials at subsidised price.
The LDF Government had conducted a study on the functioning of HNL. Managing Director R Gopala Rao told the Government that the company was on an annual loss of Rs 40 crore and had an accumulated loss of Rs 80 crore even as it was making profit till 2009. The performance was affected after import duty on raw materials was reduced.
The company saw some improvement in its performance after GST was introduced, he said.
The state government had given 700 acres when HNL was set up.
Subscribe To Our Newsletter