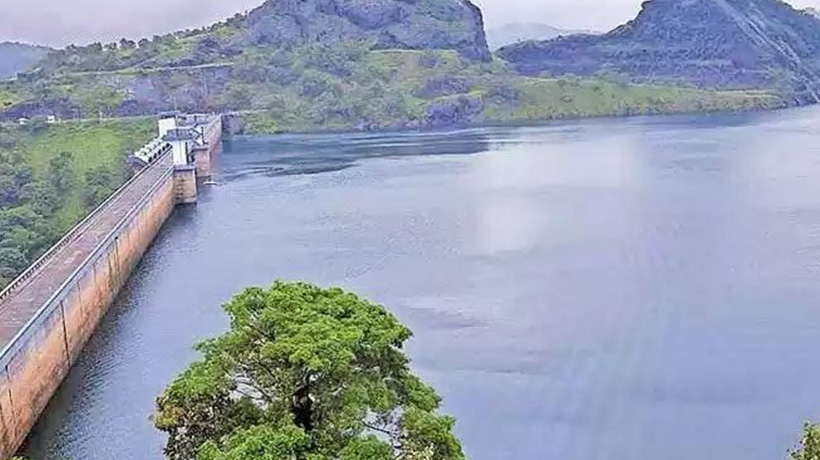 Kochi: Kerala State Electricity Board is all set to pump out water worth crores of rupees from Idukki dam into the Arabian Sea because of its lethargic management.
There are six generators in the Idukki power house functioning at Moolamattom where water from the dam is used for generating power.
The water that comes out after power generation is used for drinking purposes and irrigation through Muvattupuzha Valley Irrigation Project.
Each of the generator has a capacity to generate 130 MW power.
One such generators in the dam has remained faulty for over a year. The issue surfaces only when the water is at the brim during monsoon and KSEB comes out with data pertaining to power production.
KSEB would say it is using all the five generators round-the-clock to avoid releasing water.
At any given time, one of the generators is laid off for a long period in the name of maintenance.
Last time it was in October 2013 when the KSEB came close to releasing water when it touched full level.
As rain stopped suddenly, there was no need to open the shutters. At that time also KSEB operated only five generators as one was under repair.
When contacted, a top official of the KSEB told The Covai Post that the generator did not have any major snag and it was taken for annual maintenance. It was the board policy to take one of them for maintenance regularly, he said.
Another official, who is closely associated with Moolamattom power house, told TCP that the generator had been taken off service since last December. It would be ready only in November.
It was essential to carry out periodic maintenance of all generators or else it may break down creating more problems, he said, adding that the generators were over four decades old.
The Canadian generators are maintained by private agencies who are better equipped and professional.
Around 700 litres is needed to produce one unit of power. The installed capacity is to produce 18.4 million units per day, but the five generators produce only 15.01 million units.
Subscribe To Our Newsletter