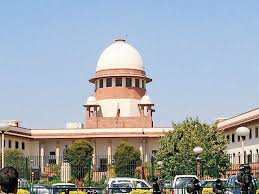 Kochi: The Supreme Court absolved two doctors among three from the list of the accused in the Kottiyoor rape case in which an elderly Catholic priest Robin Vadakkumchery impregnated a school student in Kannur.
Dr Hyder Ali, Dr Tessy Joseph and Sr Ancy Mathew of Christhuraja Hospital were exempted from the list of accused for lack of evidence.
However, the court rejected the plea of former Child Welfare Committee (CWC) chairman Fr Thomas Therakam and CWC member Sr Betty Joseph to free them from the case.
The Clcourt expressed concern over increasing rape cases involving Churches. The alleged involvement of priests in sexual abuse cases was shocking, it said.
Triial in the case has already started in Thalassery in Kannur.
Police had booked 10 people, including the key accused Robin. With today's Supreme Court ruling, the number of accused has come down to seven.
According to the prosecution, Robin raped the plus two student during her visit to the church to attend computer classes.
She conceived and delivered the child without the knowledge of the outer world. The child was sent to an adoption centre operated by nuns, who are also facing criminal charges in the case.
The church hushed up the matter until the girl spilled the beans. At first she blamed her own father impregnating her, but later came strongly against Robin of the Syro Malabar Church.
Backed by the Church, Robin was trying to get away to Canada to evade prosecution when the police team apprehended him near Nedumbassery airport. A DNA test conducted on him gave positive results.
Subscribe To Our Newsletter