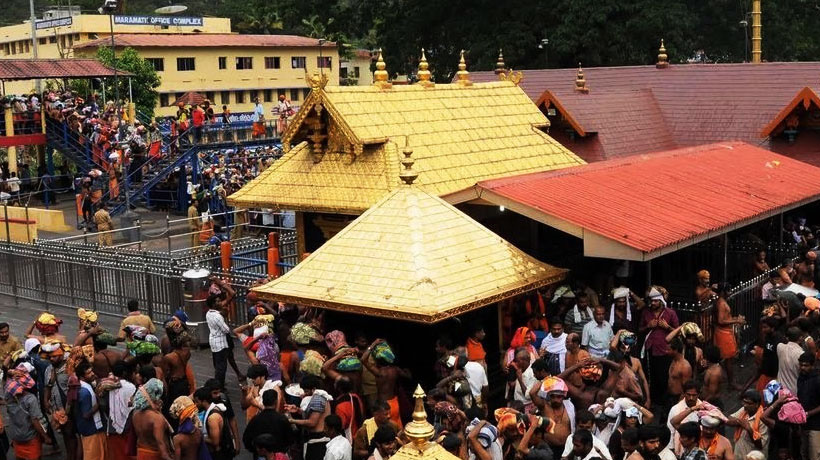 Kochi: The LDF Government in Kerala is upbeat over the Supreme Court stand favouring entry of women to Sabarimala without any discrimination.
But it is too early to celebrate as the decision could go against the left Government for trying to dilute the age old tradition of regulating women's entry.
Though the State tops in literacy, majority of the people are highly religious and superstitious in such matters, said a moderate Hindu.
He would stop going to the hill shrine if the decision was implemented and there would be `many people like me', he added.
Inflow of women of all age would also create law and order problems as anti-social elements would throng the temple located in the midst of the dense Periyar Tiger Reserve, he said.
Former State Home Minister Thiruvanchoor Radhakrishnan of Congress told The Covai Post that in all temples the tantri haf the final say on such issues.
Each temple had different practices. There was no restriction in removing shirt while entering Sabarimala temple whereas one cannot enter wearing shirts in many others, he added.
Toeing the same line, BJP state vice-president C M Velayudhan said it was a matter of belief. The party had been reiterating since long that the practice should not be changed by legal or political intervention.
It remains to be seen how pilgrims coming from across the country would react to the issue.
Congress, which had opposed amendment of the rules, is likely to benefit out of the ruling. The previous Congress-led UDF Government was against allowing women indiscriminately inside the temple.
It remains to be see how the BJP uses the issue to win people's support The temple prohibits entry of women in their menstruating years. The said ban has statutory backing in the form of Rule 3(b) of the Kerala Hindu Places of Public Worship (Authorisation of Entry) Rules, 1965.
The petitioner, Indian Young Lawyers Association, challenged this and sought lifting of the ban on entry of women in 2006 when LDF was in power. It also supported the petitioner. The petition alleged that the practice was a violation of Article 25 providing the right to practise and propagate religion.
The matter was taken up by a three-judge bench on March 7, 2008. After a gap of eight years, it came up for hearing on January 11, 2016, when the Congress Government filed an affidavit changing its position on the issue and opposed the petition. On October 13, 2017, the bench referred the case to a Constitution Bench which yesterday criticised the ban.
Subscribe To Our Newsletter