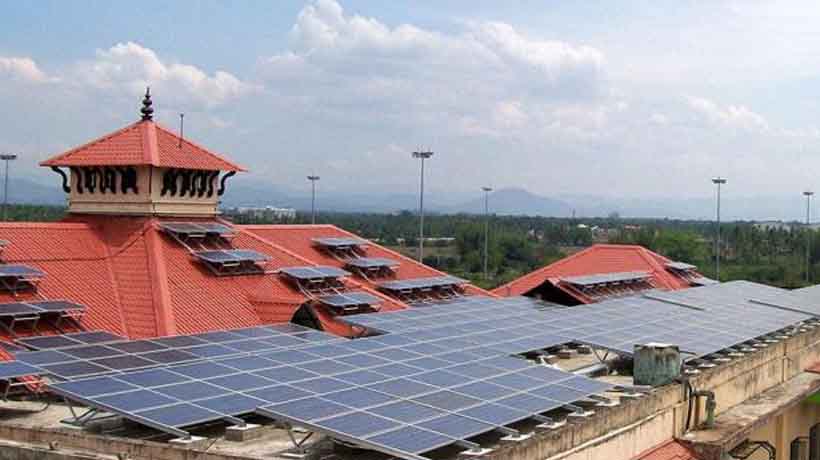 Kasargod: Kochi airport is going places by adding more features to it.
After becoming world's first fully solar powered airport, the Cochin International Airport of India Ltd (CIAL) is the only airport in the globe where vegetables are grown in large quantity.
The country's first corporate airport has witnessed massive yield of vegetables in the free land under the solar panels placed in the airport.
The solar panels occupy about 50 acres in the airport producing 30 mw power. Out of this, vegetables are grown in eight acres yielding a total of 40 tons of vegetables this year.
That too organic ones grown sans chemical fertilizers or pesticides. The CIAL authorities are planning to increase the area under cultivation and increase the production to 60 tons.
Pumpkin, Ash gourd, cucumber, long beans, bitter gourd, lady's finger, snake gourd, green chillies, cabbage were grown here.
Cultivation of turmeric, ginger and drumsticks have been taken up on an experimental basis. Vegetable farming was taken up to prevent growth of wild bush under the solar panels.
The airport used to spend over Rs 20 lakh towards payment of wages to clear the bushes. Vegetable farming has helped it to save the money.
Water used for cleaning solar panels to improve their efficiency has helped in irrigating the vegetables, a local daily said.
The vegetables grown under the solar panels have helped in bringing down the temperature of the panels increasing their efficiency.
Subscribe To Our Newsletter