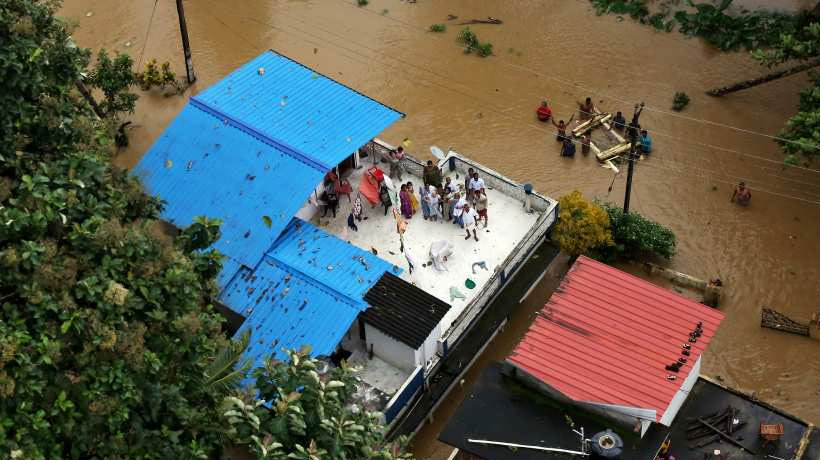 Kochi: The special session of the Kerala Assembly today remained stormy with even veteran leader V S Achuthanandan making criticisms.
Two CPM leaders Saji Cherian of Chengannur and Raju Abraham of Ranni in the flood-affected areas were not included in the list of MLAs to speak.
The two leaders had spoken out their feelings during the flood, which turned against the government.
Chief Minister Pinarayi Vijayan responded strongly against CPI leader Eldho Abraham who demanded more Central and State help.
Vijayan asked whether Eldho had any idea how much relief the Centre had declared.
Achuthanandan said the disaster was due to flaws in planning. The government should not relax rules for any particular section.
He asked why the Munnar mission taken up by him to evict illegal occupants was not allowed to continue and felt the mission should restart.
He said this was the time to fix limitations in taking up developmental work. There should be curbs on demolition of hills, encroachment of forest land and reclaiming of wetland.
Congress leader V D Satheeshan said lack of planning by the government triggered floods. He wanted to know who appointed people having no idea of dam management.
Why were all rivers allowed to remain full and dams were opened simultaneously, he asked.
Former Union Minister O Rajagopal of the BJP said the flood relief should be handled in a foolproof manner. It should not be as it happened during tsunami when the funds were distributed in non-affected areas.
Pinarayi said in all there were 483 deaths and 14 missing cases.
Meanwhile, a team of LDF and UDF MPs met Union Home Minister Rajnath Singh seeking more Central help.
The team led by former Defence Minister A K Antony demanded the Centre amend laws to enable Kerala get foreign help.
Rajnath Singh said all the issues would be finalised when Pinarayi and other officials visited Delhi in the next couple of weeks.
Singh said decisions would be taken then and the Centre would give maximum help to the State.
On the other hand, Kerala High Court rejected a petition seeking Centre give permission to accept Rs 700 crore support from the UAE.
Senior Congress leader Ghulam Nabi Azad will visit the flood-affected areas tomorrow.
Subscribe To Our Newsletter