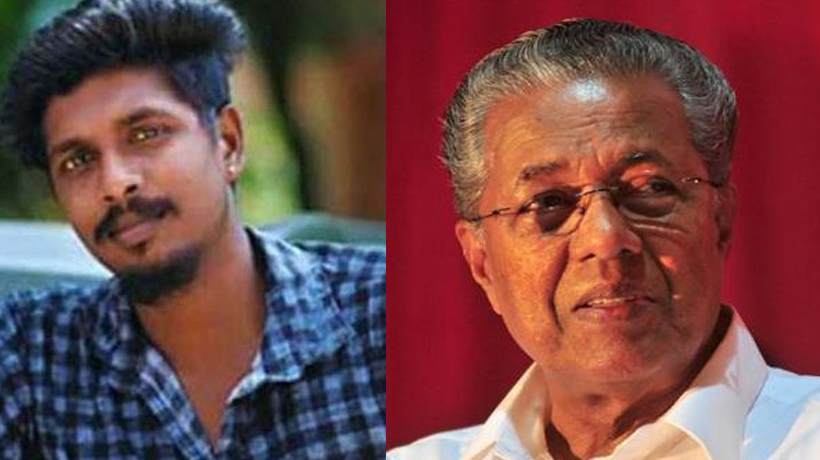 KOCHI: Kerala Chief Minister Pinarayi Vijayan on Wednesday said the investigation related to the custodial death of Varapuzha youth Sreejith was moving in a right direction and the Special Investigation Team would take action against those involved in the crime.
"It is moving in the right direction. Even Sreejith's family members have expressed satisfaction," the Chief Minister said in the Assembly.
"Sreejith's death was not the first custodial death in the State. There were several custodial deaths in the past too. Were all those involved in the crimes punished," the Chief Minister asked, while replying to a
submission made by Congress leader V.S. Satheesan.
On the probe team taking legal advice on arraigning Aluva Superintendent of Police A.V. George as accused, the Chief Minister said that there was nothing unusual about it, adding that the Government had not interfered into the investigation.
At this stage, Leader of Opposition Ramesh Chennithala accused the Chief Minister of trying to mislead the House, pointing out that Sreejith's kin had demanded a CBI probe into his death. Earlier, the Congress-led Opposition staged a walk out from the House, after Speaker P. Sreeramakrishnan refused an adjournment motion to discuss the issue of George getting a clean chit in the case. The Speaker refused to accept the adjournment motion saying it was not an issue that required urgent action.
Chennithala said there was no rule that prevented the House from discussing the issue. Sreejith, according to the forensic report, died due to a rupture in the intestine that poisoned his bloodstream and grievous injuries in his genitals.
Later, talking to reporters at Thiruvananthapuram, Chennithala said a situation had come in the State where police could kill anyone and escape by paying Rs. 10 lakh compensation and a government job to the kin.
Subscribe To Our Newsletter