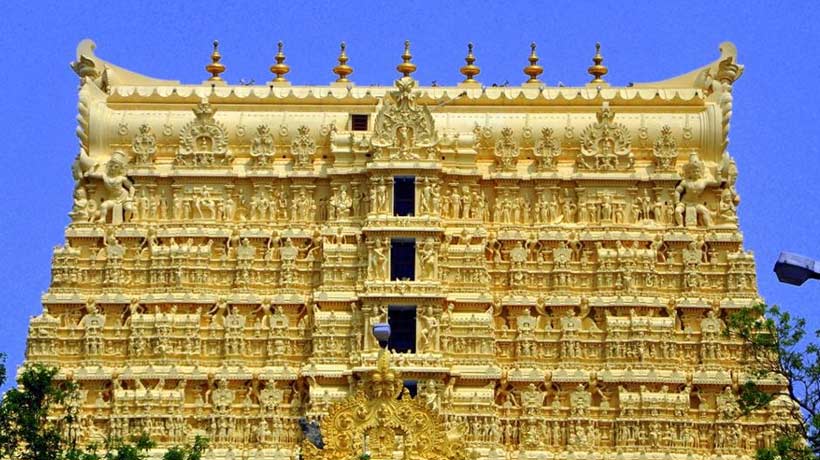 Image credit : Illustrative Image
Kochi: One of the richest religious places, Sri Padmanabhaswamy temple in Thiruvananthapuram is to be modernised at an expenditure of Rs 78 crore. The temple with an estimated asset of Rs 90,000 crore has been drawing huge crowds from across the globe.
But as facilities are not enough to match the visitor flow, the modernisation programme has been drawn and work in expected to be completed in a year. The Central Government has allotted Rs 300 crore for the improving infrastructure in similar places and Rs 78 crore has been set aside for Sri Padmanabhaswamy temple.
The project envisages multi-storey parking facility at Thekketheruvu ground to accommodate over 500 vehicles.
The work is taken up by Central Government under its circuit tourism programme of Swadeshi Darshan in association with the Kerala Tourism Department. The work is to be executed by the Kerala State Housing Board and Nirmithi Kendra.
The work also includes laying of granite stones on the four sides of the temple. Drainages and canals will be cleaned and the temple pond Padmatheertham purified. The steps of the pond will be repaired. There would be only underground pipelines and electrical cables. There would be resting facilities for devotees. Refreshments stalls, drinking water kiosks, comfort stations cloak rooms are other facilities planned.
Other places in Kerala under the Swadeshi Darhsan programme include Gavi, Wagamon, Thekkady, Sabarimala, Erumeli, Pamba, Sannidanam and Aranmula.
Subscribe To Our Newsletter