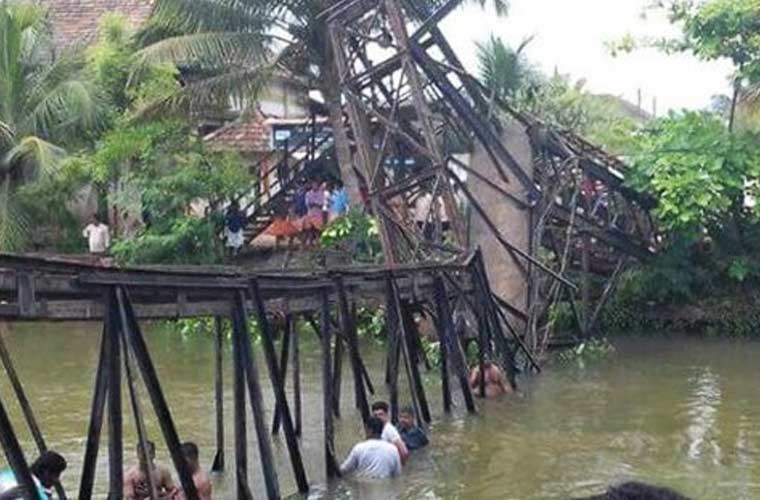 Image credit : Illustrative Image
Kottayam: Three persons were killed when a bridge on the premises of Kerala Minerals and Metals Ltd in Kollam collapsed on Monday.
One body of Shyamala, 56, was recovered early in the day while those of the other two were found below the steel bridge debris. The deceased were identified as Annamma and Agelina.
About 50 persons suffered injuries, police said.
The steel bridge was across the national waterways. The bridge was very old and little had been done to strengthen it.
Subscribe To Our Newsletter