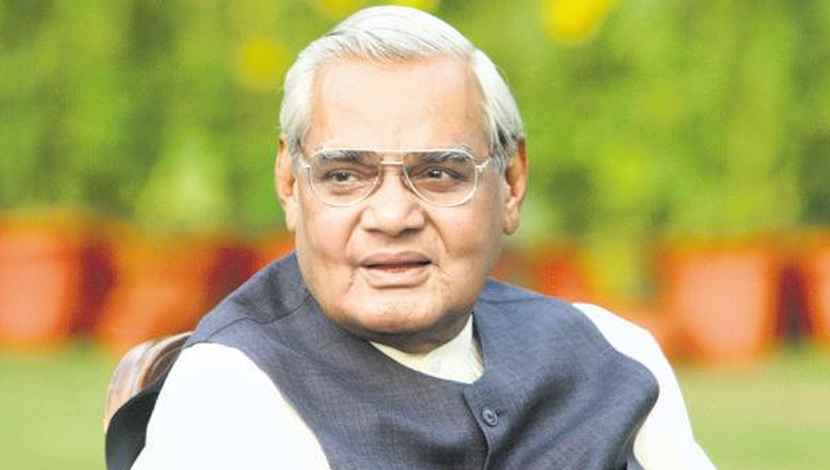 Kottayam: Former Prime Minister A B Vajpayee has passed away in a year which saw rains claiming hundreds of lives in Kerala.
Coincidentally, the state witnessed similar flood in the year when Vajpayee was born in 1924 when the floods claimed hundreds of lives and huge destruction.
Vajpayee had a special liking to the state and he never missed a chance to visit the state when he was a party leader before occupying the chair of Prime Minister.
Even after becoming prime minister Vajpayee was attracted to Kerala where he spent long vacations.
He took off from his busy schedule to undergo ayurvedic treatment at Kumarakam in Kottayam in December, 2000.
Ayurvedic healing of his knees, one of which has undergone a surgery, tops the agenda.
The Prime Minister stayed in the century-old British Baker's Bungalow, which figures in Roy's novel as `History House' which was part of Taj Garden Retreat.
Three Ayurvedic physicians from Coimbatore Arya Vaidya Pharmacy headed by K G Ravindran treated Vajpayee.
Ravindran and his team including K C Narayanan and C Vinod did uzhichal, pizhichal, dhaara, kizhi, avagaham and a whole spectrum of head-to-toe massages, steam therapy and oil bath on the Prime Minister.
The Prime Minister also took houseboat rides on the Vembanad backwater.
Vajpayee was keen to visit the state for party meetings much before he came to power, party sources said.
He was very attracted to the ambience.
Vajpayee and former Prime Minister Charan Singh had held a meeting at Palakkad in 1986 when the groundwork for the formation of NDA was done, the sources said.
Subscribe To Our Newsletter