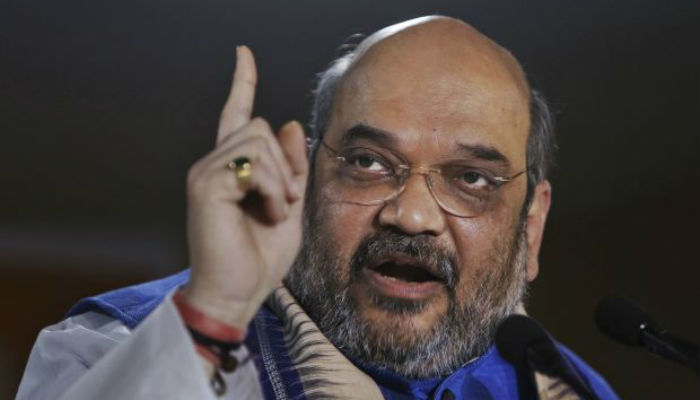 BJP President Amit Shah on Tuesday challenged the Left Government in Kerala to fight his party in terms of development and ideology.
Addressing the party workers at the Puthrikandam Maidan at Thiruvananthapuram on the conclusion of the party's 15-day 'Janaraksha Yatra', Shah criticised the State Government over the violence in the State.
Saying that the sacrifices made by BJP workers would not go waste, Shah questioned the Chief Minister whether he was prepared to take responsibility for the killing of 13 BJP and RSS workers. "The Government will fall due to corruption and nepotism as it happened in West Bengal and Triupura," he said.
"The BJP will support the Government if it is willing to take development path," Shah said.
Earlier, the BJP chief walked with party workers for around two kilometres from Martyr's Column at Palayam to Putharikandam Maidan near the Padmanabaswamy temple.
Subscribe To Our Newsletter