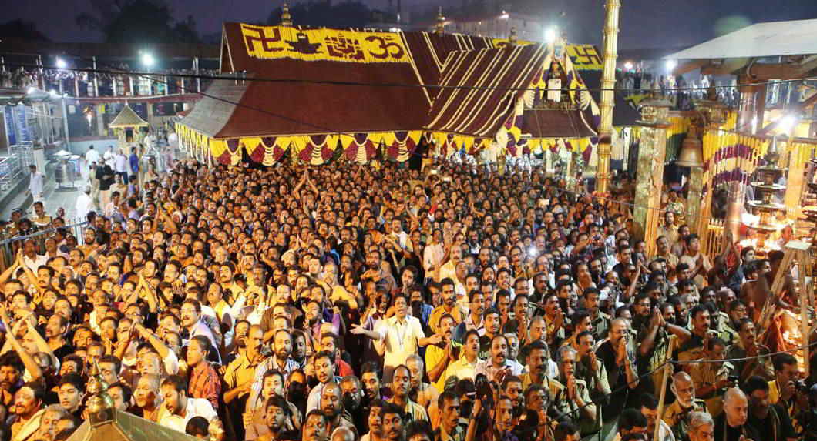 KOCHI: The Supreme Court on Wednesday said that women of all ages have the right to enter the Sabarimala hill shrine at Pathanamithitta district of Kerala and pray like men without being discriminated against.
"How can the temple administration prevent women between the age of 10 and 50 entering the temple. It is a public place where everyone had the right to go. Any kind of discrimination in allowing faithfuls inside the temple will be violation of the Constitution," the five-member Bench said.
"When a man can enter, a woman can also go. What applies to a man, applies to a woman also," the Bench – comprising Chief Justice Dipak Misra, Justices D.Y. Chandrachud, R.F. Nariman, A.M. Khanwilkar and Indu Malhotra – observed.
Senior advocate Raju Ramachandran, also the amicus curiae, said denial of the right to entry of women was violative of fundamental rights.
Coming down heavily on the Kerala Government for frequently changing its stand on the issue, the Bench said "You are changing with the changing times."
It then referred to the contrary affidavits of the Kerala Government which had in 2015 supported the entry of women but changed in 2017 and opposed the entry.
(The LDF Government, headed by V.S. Achuthanandan favoured the entry of women into the shrine, while it was opposed by the Congress Government in 2011. However, the present Left Government has endorsed the VS' Government's views.)
Subscribe To Our Newsletter