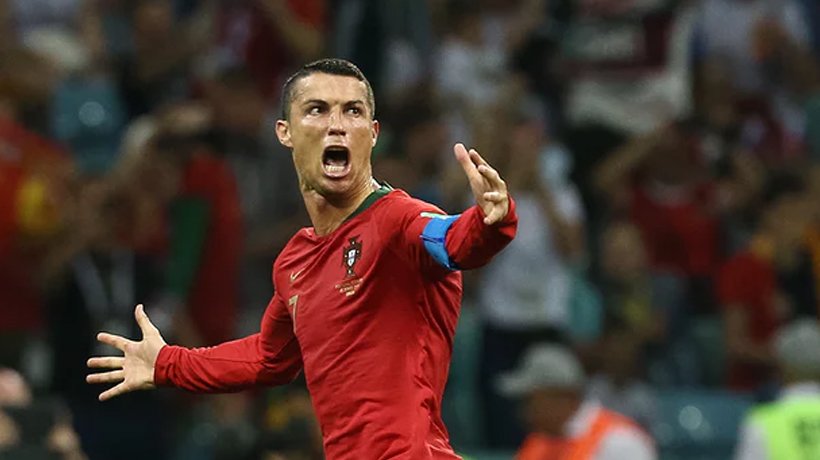 Cristiano Ronaldo scored three goals as Portugal and Spain shared a point each in a six-goal thriller on Friday in the 2018 World Cup. Ronaldo became the first man to score a hat-trick against Spain in a World Cup finals. This was the first, truly high profile match of Russia 2018 and it lived up to that billing.
Spain came into the match on the back of a torrid couple of days in the run-up to the start of the World Cup. Their new manager Fernando Hierro watched in horror as Nacho Fernandez fouled Ronaldo inside the box and Spain conceded an early penalty. Ronaldo stepped up and managed to bury the ball in the bottom right-hand corner. Spain goalkeeper David de Gea tried putting him off before the Portuguese captain took the kick but he himself ended up going the wrong way. But De Gea's moment to forget would come in the 44th minute of the half.
Before that, Diego Costa managed to find a way past two defenders while being alone in the box and scored to put his side back to level terms. Spain then came close to scoring another almost immediately after that as Isco volleyed a loose ball first time but it hit the crossbar and bounced outside. Then, just a few minutes before the end of the first half, Ronaldo took a shot from D straight at De Gea. But the Manchester United goalkeeper, widely regarded as the best in the world, ended up scoffing that routine pick up and the ball bounced off his hands before rolling into goal.
Spain came out all guns blazing in the second half and their second equaliser of the night came in the 55th minute. Andres Iniesta laid off a free kick for Koke who lifted it to Sergio Busquets. The Barcelona midfielder headed it back in and Costa tapped into a practically empty net. Just three minutes later, Nacho, who conceded the early penalty, latched on to a loose ball and lasered it past Rui Patricio into goal.
Spain looked to have successfully overcome its dramatic coaching change one the eve of the tournament but Cristiano Ronaldo had other ideas. Portugal won a free kick 25 yards away from goal in the dying minutes of the match. Cristiano Ronaldo, known for his powerful piledrivers from dead-ball situations, curled it around the wall and into the top right-hand corner. De Gea was left rooted to the spot.
Subscribe To Our Newsletter