After the win in Indore in the third ODI, Kohli's men moved ahead of South Africa to top the table.
India's third win on the trot against Australia in the ongoing five-match series and ninth consecutive One-Day International win has catapulted the team to the top of the table in the latest rankings released by International Cricket Council.
With Virat Kohli's team already topping the charts in Tests, this is the first time since the ICC team rankings began in 2002 that India are top of the table for Tests and ODIs simultaneously.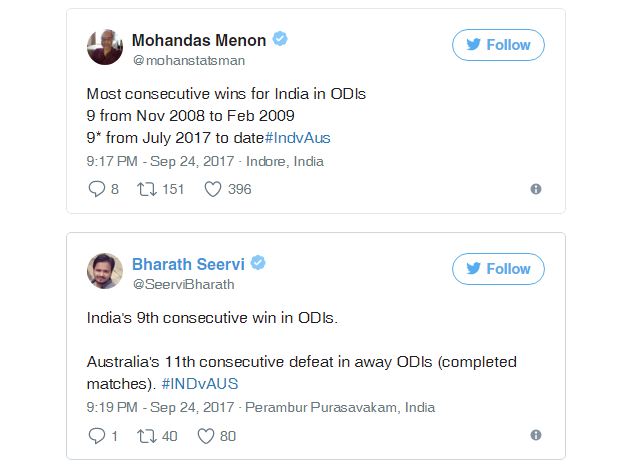 India are currently on 120 rating points, one ahead of South Africa. Australia are third in the table, after failing to register a win in an ODI away from home for the 11th consecutive match.
In the T20I rankings, India are fifth – New Zealand top that table, followed by Pakistan, West Indies and England.
Subscribe To Our Newsletter