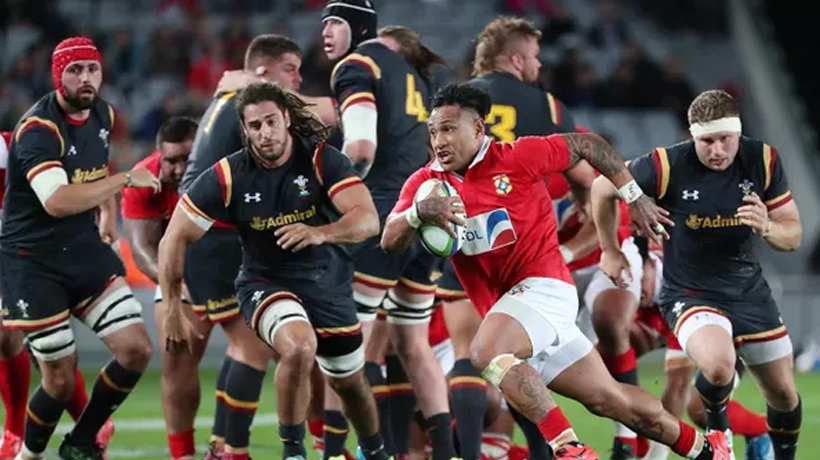 Not for the first time the world of international rugby union is holding its breath. As outlined to the Guardian a fortnight ago, World Rugby's vice-chairman Agustín Pichot believes significant change is required for the global game to flourish financially and his proposed solution will be debated in Sydney this Wednesday. Should he gain sufficient support, it will spell the end of the traditional matrix of June and November tour fixtures.
Pichot and his supporters want to see a new "World League" run along similar lines to European football's new Nations League, rather than the current succession of (so-called) "friendlies". The top 12 sides in the world rankings would be split into pools potentially hosted in alternate years by the northern and southern hemispheres, with three pool games for each team, followed by semi-finals and a final. Five huge weekends in total, with shared television rights, would lend an extra "edge" (to use Pichot's word) to some previously mundane fixtures.
Would it benefit the game? From a purely rugby perspective the answer is potentially yes. The current June and November Tests tend to involve at least one team staggering towards the end of a long season: by unifying the "windows" into one block, it would help to level the playing field. There would also be a collective narrative for everyone else to follow, replacing the "here today gone tomorrow" disposability of one-off autumn Tests. Rather than undermining the Rugby World Cup, it might just achieve the opposite and whet the public's appetite to a greater extent. Less is frequently more in top-level sport.
In terms of revenue sharing, it might also help the have-nots. Current international attendances in the southern hemisphere are sliding and there will be certain subscription-based television companies interested in the potential of a fresh full-on tournament with worldwide appeal. Good luck, though, with convincing Premiership Rugby or the Rugby Football Union that this constitutes progress. The English clubs have assorted plans of their own, none of which involve obediently picking up crumbs from the major unions' schedules. The RFU makes so many millions from big Twickenham occasions that reducing the number of said paydays would involve an entire farmyard of self-interested turkeys voting for Christmas.
As Pichot stressed this month, however, rugby can no longer afford selfishness and old-school thinking if it wishes to maximise its full potential. The Six Nations and Rugby Championship competitions would remain intact but a new, streamlined proposition would join them. Assuming a satisfactory revenue-sharing model can be agreed, it would generate more cash for World Rugby's collective coffers and help emerging nations to emerge a bit quicker. Tonga, Fiji, Japan and others would no longer be fobbed off with the occasional Test abroad. They would be an integral part of the show.
This, in turn, would galvanise the nations ranked 13th and below; presumably there would also be regional shoot-outs with the winners earning sufficient ranking points to break into the top dozen – or qualify for a play-off – the following year. It might also help players welfare-wise: international players would play fewer Tests overall but the commercial spin-offs could be substantial.
Assuming room in the calendar is retained for a British and Irish Lions tour every four years, Pichot's initiative merits serious consideration, notwithstanding the San Francisco compromise agreement to which all the stakeholders signed up last year. The International Rugby Players' Association chief executive, Omar Hassanein, is among those who believe the players deserve a much better-structured season: "I think Gus's comments were very relevant. More money shouldn't mean more games and shorter rest periods. In order to get the optimum out of these players, we feel they need to be playing less anyway.
"We want to ensure that pressures are not put on players to prioritise club over country. As more money gets poured into the club game, that sometimes comes with a perceived entitlement to control the player more. Whilst we understand the club is the paymaster, we think everyone needs to row in behind the fact that the international game should always be the pinnacle."
Hassanein, by the sound of it, entirely agrees with Pichot that Test rugby is coming under genuine threat. "We don't want the sport to go to a place where the club game is so appealing that players gravitate more and more towards it and start finding reasons not to play in big internationals. Players are very proud of their nations but the game has got to tackle this head on. We need to be very careful that the sport doesn't get steered towards a club-driven game." Wednesday's gathering in Sydney feels like an increasingly pivotal moment in the game's modern history.
Subscribe To Our Newsletter