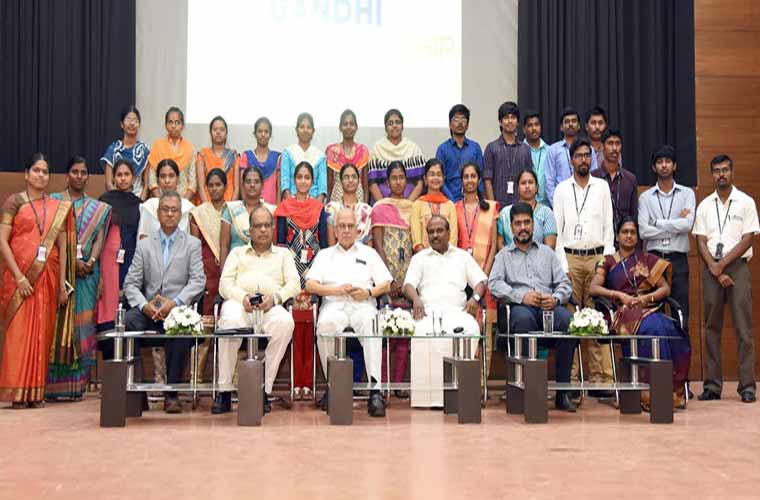 Around 1025 students of the Kumaraguru College of Technology were given away scholarship worth Rs. 1.02 crores today.
The scholarship, initiated by the college founder late Dr. N. Mahalingam in the name of Mahatma Gandhi, is awarded meritorious students every year.
The college, celebrating the 94th birth anniversary of its founder, has organised a two-day celebrations that began here today.
Several students were also presented with the KCT Achievers Awards for their achievements in academics, sports, research and innovation.
T. Ramalingam, advocate was the chief guest.
Dr. B.K. Krishnaraj Vanavarayar, Chairman KCT, M. Balasubramaniam, Correspondent KCT and Shankar Vanavarayar, Joint Correspondent of the college were present.