Forest officials on Wednesday captured 20 monkeys near the Pethikuttai area in Sirumugai forest range. They were later released into the Kunukkumadavu reserve forest area.
According to the residents, the monkeys have been wreaking havoc in the area for the last two months. "The monkeys were troubling us a lot. They would just enter our houses and eat everything. They might have come in the lorries that cross the hilly terrain. The forest officials were very quick in capturing the monkeys," a villager said.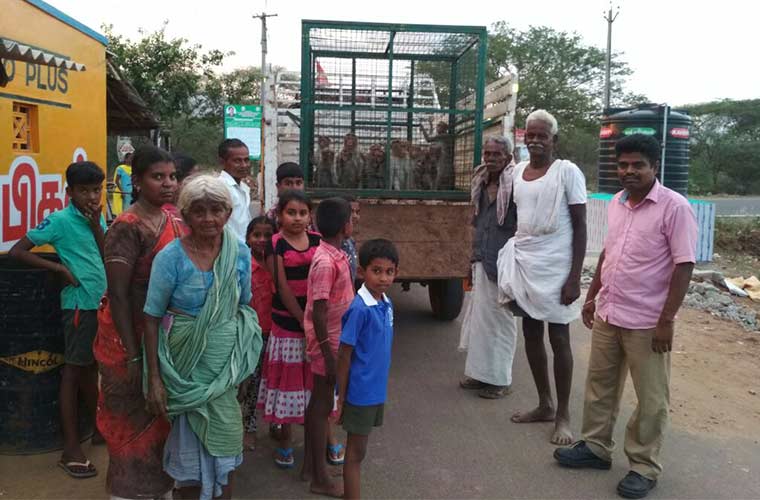 Sirumugai Forest Ranger E.N. Manoharan said the team captured 20 monkeys at Pethikuttai. "Only on July 25 we captured 10 monkeys from the same area," he said.
Officials appealed to the people not to feed to monkeys if they find them on the roadside.
Subscribe To Our Newsletter