Fifty people are undergoing treatment for dengue fever in special wards and 191 persons for fever in normal wards at the Coimbatore Medical College and Hospital (CMCH), according to Resident Medical Officer Dr R Soundravel.
Hospital sources said, "The 191 patients are undergoing various blood tests to determine the type of fever type. It is only after anyone is detected with dengue or any other flu will they be transferred to special wards for 24X7 monitoring.''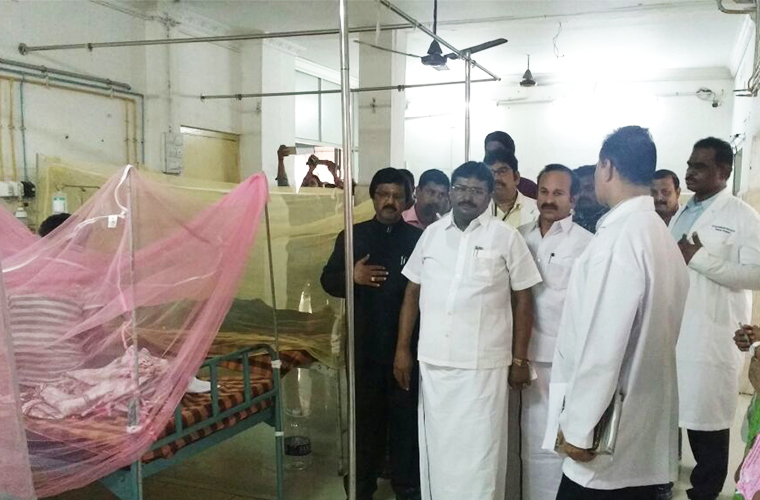 Singanallur legislator N Karthik visited CMCH met the dengue patients and advised CMCH doctors and staff to take good care of them.
In the wake of a number of patients getting admitted to CMCH and private hospitals, health department authorities are taking steps and organising awareness campaigns.
"Corporation officials are regularly making visits to monitor the issue. Hot spots are being identified in the city and steps taken to control the spread of dengue," said a corporation official.
Subscribe To Our Newsletter