Four members of Coimbatore Bikers embarked on a 45-day Kanyakumari to Kashmir ride to spread the message of saving water.
The four will cover nearly 10,000 km and meet as many as people as possible to give the message of saving water at home, in offices, schools, business places, picnic spots and even forests, team leader Karthik told the media here.
Riding on Royal Enfield bikes, the members are to give a call for policies for sustainable worldwide water management, create awareness of water-related problems and motivate commitment at the highest level, Karthik said.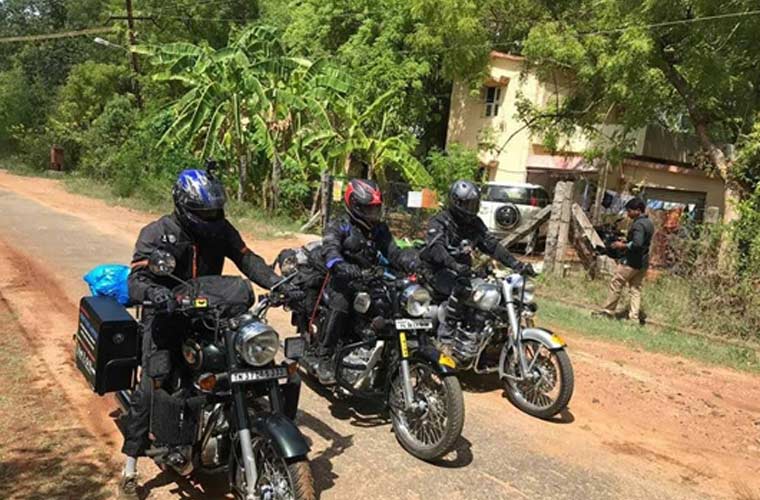 They will cover panchayats, villages, schools, educational institutions, primary health centres, highways and important public gathering places, Karthik said.
The team will distribute pamphlets, display banners and demonstrate about water awareness themes like water recycle process, recharging ground water levels, cleaning ponds and water tanks and rain water harvesting, he said.
Sandeep Rajan, Kaisan and Stephen Ajay are others in the team.
Subscribe To Our Newsletter